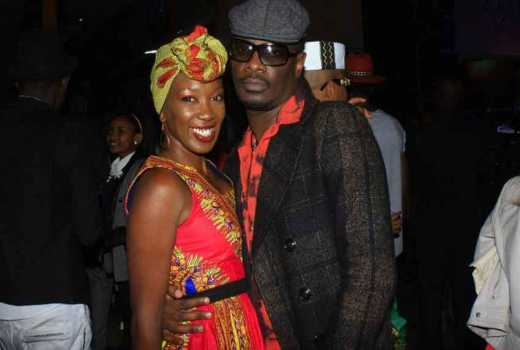 While most parents think the best thing they can ever leave for their children when they die is money, this is not always the case.
For David Mathenge popularly known as Nameless, what he leaves behind has to do with the principles instilled in his two daughters Tumiso and Nyakio.
During a recent radio interview the 'Inspire' hit maker revealed how he wishes he had children earlier and the joy it brings.
"One thing I wish I could have done is I think I should have had my kids earlier. Our kids change our lives so my much, and especially how you look at life. As I always say, there are things I see in my kids that explain so much about me. Like I look at my children and say, this is exactly me, and you begin to understand your strengths and weaknesses." He said.
Borrowing heavily from his mother he spoke of the importance of protecting the body and the effects it can have on one's life.
"My mum always reminded me that my body is a temple of God and if you do not take care of your body, then it will affect many other aspects of your life. I always try and encourage them to keep trying and striving. Those are the principles I want to instill in my kids' life, so that nikiwaacha, they will live a full life. A life where they touch people and they are genuinely happy, not necessarily rich but happy and successful," said Nameless.
An architect by profession, Nameless has been married for 12 years to his celebrity wife Wahu.