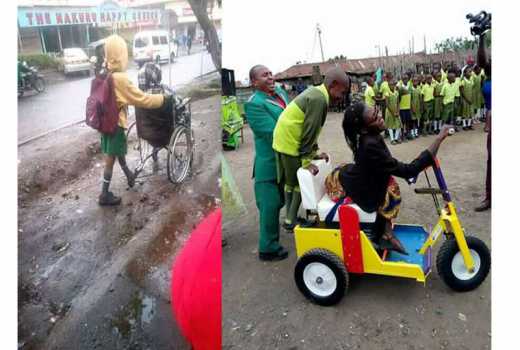 Kevin, a 10-year-old boy from Nakuru became an online sensation after a photo showing him wheeling his disabled mom to her kiosk emerged.
Kevin would wheel his mum to a shop she runs before heading off to school and come back for her later in the evening after the mother of three was disabled following a bout of polio.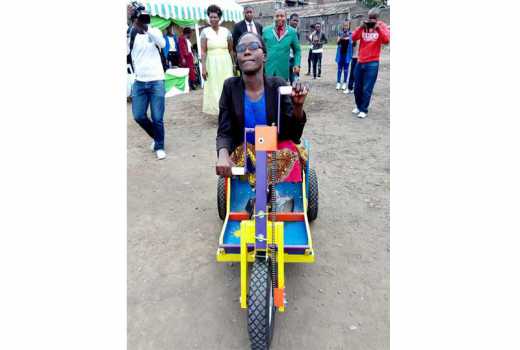 After their plight was shared with netizens, well-wishers among them nominated MP and former chairman of the National Council of Persons with Disabilities (NCPWD) David Ole Sankok donated a wheelchair and foodstuff for the family on March 30.
The new wheelchair is equipped with hand pedals that will allow Kevin's mum to wheel herself to and fro the shop and also allow Kevin to hitch a ride at the back.