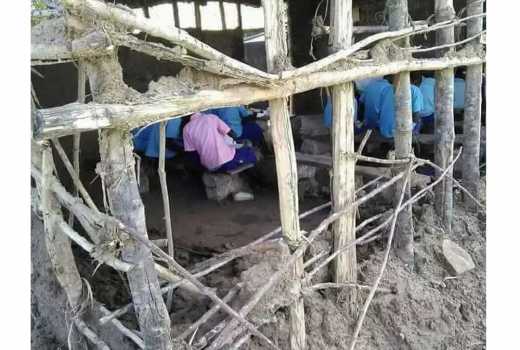 Extremely disturbing photos of small pupils sitting on stones inside a flooded muddy classroom are doing rounds in the interweb with questions  being asked of who is to blame for the deplorable classrooms.
The pictures are an illustration of the current situation a Kianjogu Primay School in Salama Ward, Laikipia County.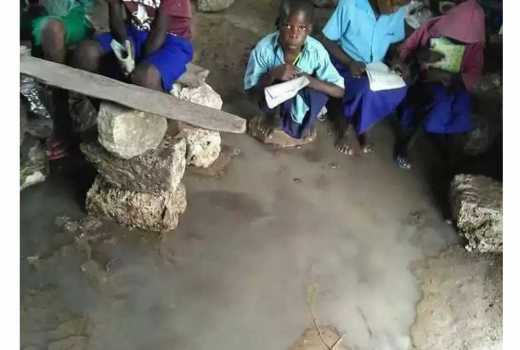 In the photos, the pupils are captured struggling to balance on the rocks inside the tattered classes as they attend their lessons.
The pupils have to literally balance themselves on the stones to avoid falling r stepping on the flooded muddy floor and at the same time concentrate and take notes in the class.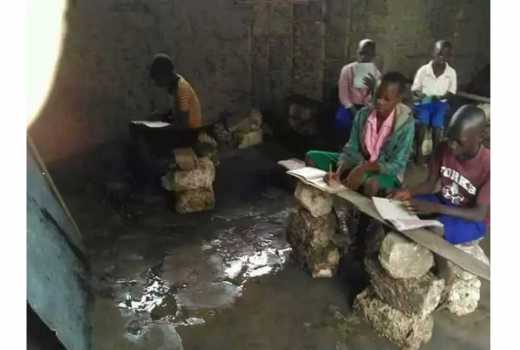 The photos evoked harsh reactions as Kenyans called on the government to move in with speed and address the issue at the school.