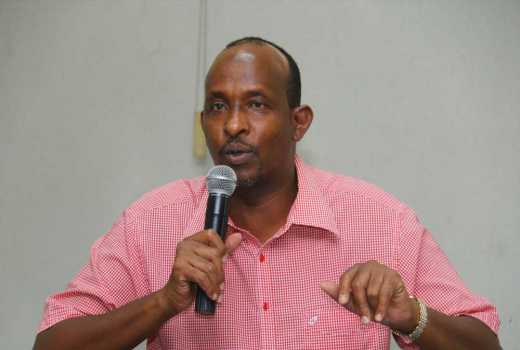 The Majority Leader in the National Assembly Hon Aden Duale's efforts to praise the government for bringing electricity down to the rural areas did not go down well with a majority of Kenyans online.
The vocal legislator got himself heavy criticisms after he shared his sentiments on the Jubilee government's manifesto to bring electricity to all Kenyans through rural electrification- the Last Mile Connectivity Program.
Taking to his official Twitter handle, the Garissa Township MP lauded Uhuru's government for bringing electricity to Garissa County and specifically his constituency.
However, what got netizens talking was the image of a grass-thatched house being connected to electricity that the MP used.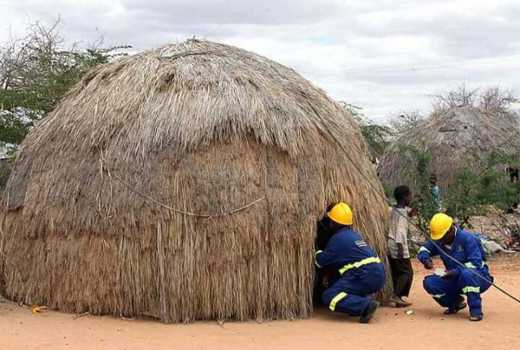 Despite the positivity that gets along with rural electrification, Kenyans were not so impressed with Duale and the government deeming their priorities misplaced.
Here are some of the tweets as Kenyans reacted to the Majority Leader's comment on the rural electrification initiative by the Jubilee government:
This is a heightened madness hon. Factor in associated risks. Good move but a misplaced priority — Winston Churchill (@charchilsonyang) March 23, 2018
Is it better for you to support the government or correct it where it goes wrong??? This homestead has more pressing issues than just stage managed dropping of cables

— Thyaka Wambua (@ItsThyaka) March 23, 2018
This is the most insulting twit from a senior GOK official I have ever seen! ???????????????? — ombasa (@ericnyankanga) March 23, 2018
Would think that homestead needs water more than electricity.But I could be wrong — Francis Karweru (@francis_karweru) March 23, 2018
Lol What is this ???????????? build them a home 1st — ANDY ???????? (@AndyUtd_) March 23, 2018
You connect for the common citizen electricity and hike the prices of the bills making it unaffordable for them . what was the need then? A you punishing us? — Ngolo Fanuel. (@NgoloFanuel) March 23, 2018
Time bomb..misplaced priorities — Charles M. Gich' (@lorcha_gich) March 23, 2018