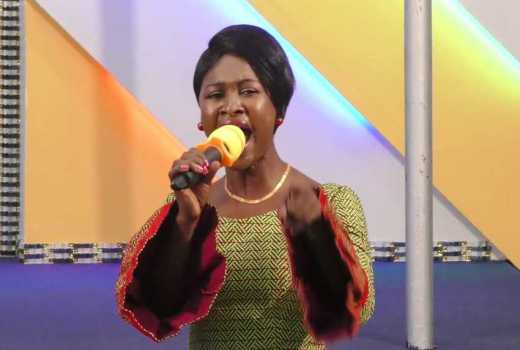 A Tanzanian prophetess has been forced to apologize to the public after she was caught on camera instructing her church follower to shout during deliverance.
In a video that circulated widely in the East African country over the weekend, Prophetess Olivia of the Repohim Church Sinza, TZ, was overheard urging a woman to shout to show that demons were exiting her body.
Unbeknown to Olivia, her microphone was too close to capture her whisper to the woman 'piga kelele,' magnifying the silence as the church watched the woman like a fine tuned clock shout with all her might.
What followed next was short of a scandal as Tanzanians questioned whether her prophecies and miracles were true or had been stage manged all along.
In her apology Olivia said that it was all a misunderstanding and that the ways of the prophecy cannot be understood by the flesh but by the spirit. She said she told her to scream in the spirit.
"Watu wengi wamekua wakishindwa kuelewa na ndo maana haya mambo, na ilei wewe upate kuelewa lazima uchukue ile hatua ya Imani," said Olivia.
Here are some of the comments…
Kassim_hassani na bado mtu anaakini kua hiyo ni dini wakati unaona wazi mipango ya mjini na waliopita zamani
Jolly_digallu Hahahaaaaaaaaaa ama kweli.
[email protected] ndo mana mm nasaligi makanisa ya kawaida tu..ctakagi mbwembwe
mtmzangetoka hapa
Felly_lovely Kwa nini istokee huko nyuma , Mungu hakupenda ulicho Fanya
Mum_blessing Dini za siku hzi.. shikamoo..
Related Topics