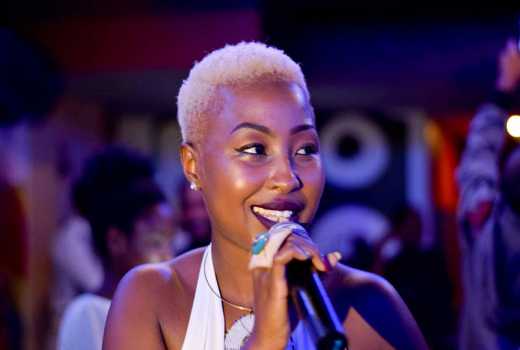 It is official another celebrity has left singlehood.
Vivian is celebrating a new stage of her life after holding a traditional wedding this past Saturday.
"I asked God for strength and courage. He sent my Husband," she posted.
The ChumChum hitmaker hosted her fiancé and his family in Kiserian where the two families were brought together in the Kikuyu traditional wedding.
Excited about the big news, the gorgeous artist revealed that the wedding will take place before end of the year in a small intimate affair.
''We are so busy being up and down so how we will plan our wedding is different because of our time schedules. But we will start planning next month.'' She said.
The couple had been dating for two years before the Hero FM CEO Sam West proposed live on air while she was being interviewed in 10 over 10.
As she plans to settle down this is what Vivian had to say to female artists about marriage.
''A lot of female artists are scared of settling down and being public about it because of what people say but for me I think it's the complete opposite. It's becoming more acceptable. As a woman you need a stable partner so you're not moving around. It's something female artists should celebrate and let's keep cheering them on and supporting them. There is the misconception that your career is over you, have to dress differently and so on but it's not true. Life has to go on. You continue doing what you were doing before. I am very excited,'' she said.