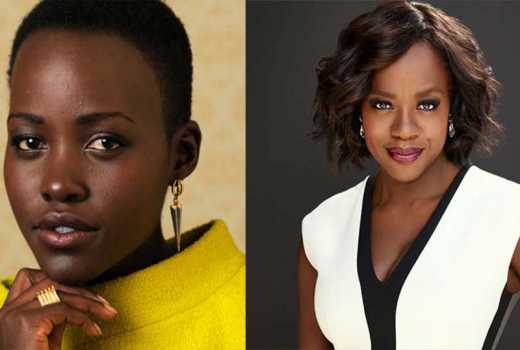 Looks like after starring in Black Panther, there is no stopping for Lupita Nyong'o.
A few weeks after officially announcing her role in the yet to be produced feature film by Trevor Noah Born a Crime, Lupita has been chosen to play Viola Davis' daughter in The woman King.
The two Oscar award winners will star in the screenplay based on true events that took place in the kingdom of Dahomey.
In this film, Nanisca (Viola) plays the general of the all-female military unit known as the Amazon. Together with her daughter Nawi (Lupita), they fight the neighbouring tribes who violate their honour, enslave their people and threatens to destroy their legacy.
Miss Nyong'o who could not hide her excitement, revealed on her social media, "Like mother, like daughter?! Woman King is such a powerful true story and I am excited to share it with you, alongside the incomparable Viola Davis."
Looks like this is the year she makes the big bucks in film.