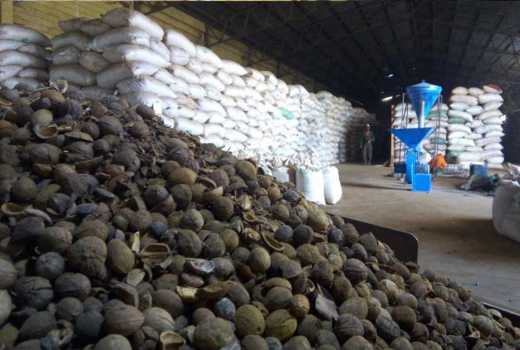 For those who know it, there is nothing remarkable about the croton tree, called mukinduri in Mount Kenya region.
The tree is a nuisance to many homesteads, thanks to its rapid breeding and copious shedding.
But for Lucy Wanjiru, a small-scale farmer in Nyeri, the croton tree has become living proof that money grows on trees.
While some villagers think she is insane to walk from one homestead to another everyday collecting croton seeds, Wanjiru is a prized client of Eco Fuels Kenya (EFK), which pays her to supply the seeds to its factory in Nanyuki.
Biofuel manufacturing
The company uses the seeds to manufacture biofuel, organic fertilisers, and plant health products.
Wanjiru is among the 6,000 villagers contracted by EFK to supply the seeds.
"We formed a group with other women, but they gave up and I decided to continue supplying the seeds alone," she says.
In three weeks, Wanjiru collects up to five tonnes, from which she makes up to Sh50,000.
The tree was previously used for shade, charcoal, and firewood in central Kenya, but the processing of its seeds to produce biofuels and fertilisers is changing the lives of many villagers.
Before stumbling on what has now become her magic tree, Wanjiru used to wash clothes and clean houses for her rich neighbours to earn a living. The croton tree has now become her office and full-time job. The tree, she says, has changed her life.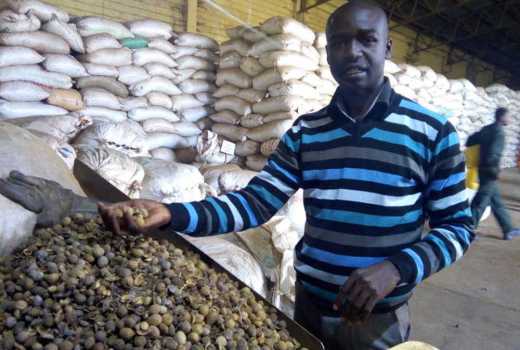 "Before I started it, I used to struggle to buy food and pay school fees," she said.
At the Eco Fuels Kenya factory, the seeds are graded, then processed to produce the different types of fertilisers, oil, and vinegar.
Nothing goes to waste, not even the seed's coat, which is converted into poultry feed.
The firm was started by Cosmas Ochieng in 2012.
Ochieng, who doubles up as the factory's operations manager, says the idea of using the seeds was initially meant to conserve forests by generating income from trees without cutting them down.
But the idea of turning the croton into a money-making tree came from the fact that its seeds are richer in ethanol content compared to other sources of biofuels.
Experts say one can extract 0.5 litres of biofuel from three kilogrammes of croton nuts.
Replace diesel
Croton nut oil can replace diesel as a cheaper source of energy for generators, water pumps, and tractors.
"One litre of the fuel goes for Sh70, a comparatively lower price than diesel," says Ochieng.
His clients include local hotels, ranches, schools, and hospitals, which contract his firm to supply the cheaper and environment-friendly fuel.
For the villagers who have discovered the hidden potential of the croton, it has become the mythical money tree. But in areas where the tree is not so common, gathering enough seeds to earn good money is not easy.
In Laikipia County, Annete Riungu says she is lucky to collect more than one tonne of croton seeds in a per month.
"I have to walk for miles to collect the seeds," she says.
Ms Riungu hires other villagers to collect the seeds for her. She pays them and then pockets the profit when she sells the seeds to the factory.