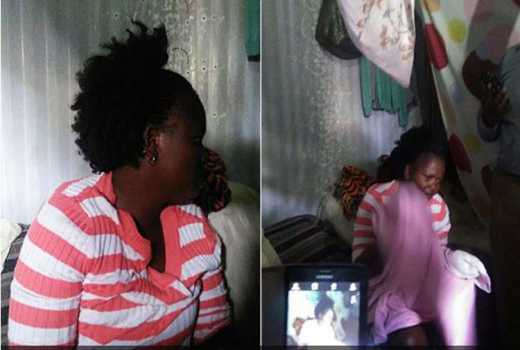 The twin baby who was stolen from Kenyatta National hospital has been found, SDE can report.
A woman only identified as Edna was found in possession of the three week old baby in Nairobi's Kawangware.
The woman was saved by police from an irate mob baying for her blood.
This was after neighbours reported to police that a woman was in possesion of a baby whom she was not breasfeeding
The woman who is said to have stolen the baby boy is said to have monitored her victims in the hospital for close to 10 hours before making a move on Monday morning.
The theft that took place in a span of seven minutes has left the child's father, John Ouko, at a loss.
Earlier conflicting information had been released over the CCTV footage seen by hospital officials with one showing the woman boarding a Kenya Bus Service Bus.
The baby is expected to be reunited with his parents and twin brother later in the day.
Jane Kerubo the mother of twins gave birth to her boys on Sunday night.