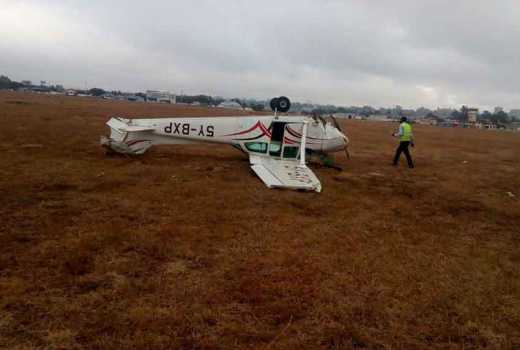 An instructor and a pilot trainee were yesterday injured after a light aircraft they flying in crashed at the Nairobi National Park.
The two had taken off from Wilson Airport for training sessions at about 7 am when the plane went down less than a minute later.
The plane was found overturned on an open space after crash-landing. The victims had apparently called Wilson Airport as the plane went down and reported it had no power.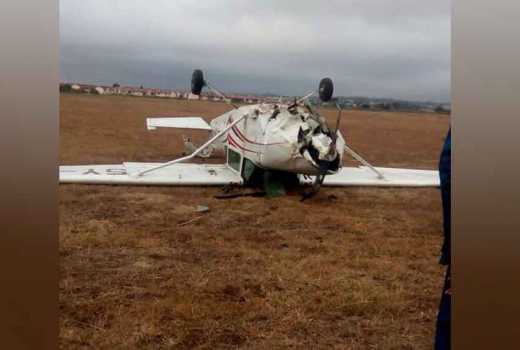 The two were rushed to hospital with the instructor said to have sustained serious injuries according to witnesses.
Police are yet to establish the cause of the accident.
The Cessna 152 plane registration number 5Y-BXP belongs to 99 Flying School and is used for training purposes.