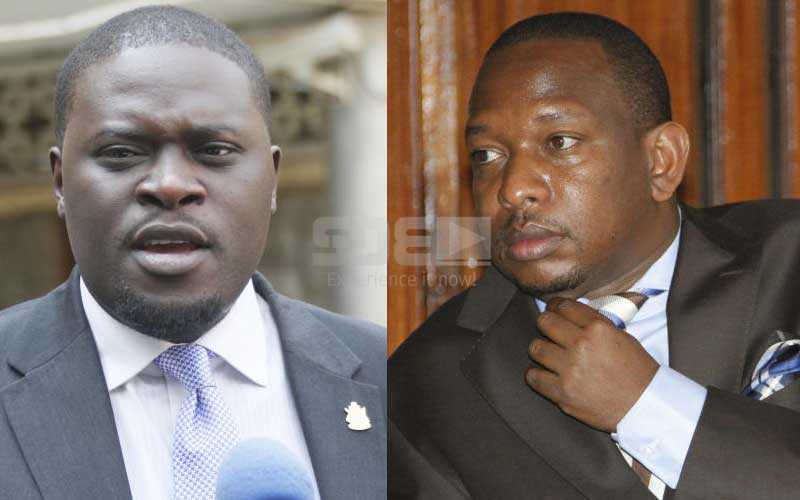 Nairobi's Senator Johnson Sakaja and Governor Mike Sonko have differed on how to handle DJ's who break the law.
According to Governor Mike Sonko the DJ's are held responsible in most instances "because they are operators of the music machines."
The Governor added that Dj's performing in residential areas violates rights of Nairobians to have good working and living environment.
"We receive complaints from residents before we act," the Governor wrote on his Facebook wall as His post eliciting mixed reactions.
But for legislator Johnson Sakaja, the matter could be handled differently without having the DJs arrested.
Sakaja asserts that DJs should not be arrested if there's a problem with the establishment. Instead, he says, the owners of the establishments should be held responsible.
"Deejays are trying to eke out an honest loving," Sakaja wrote on his Twitter account.
These come a few days after several clubs were raided by men and women who claim to be operating under NEMA arresting several DJs.
A viral post by a Deejay urged Nairobi County governor to take action against the swindlers who were arresting Djs.
#StopArrestingtheDJs was the top trend over the weekend as entertainers jumped onto the bandwagon appealing against this unfair treatment of entertainers to stop.
It will be of interest to see how the two politicians will agree to resolve the issue that affects entertainers who operate in Nairobi.