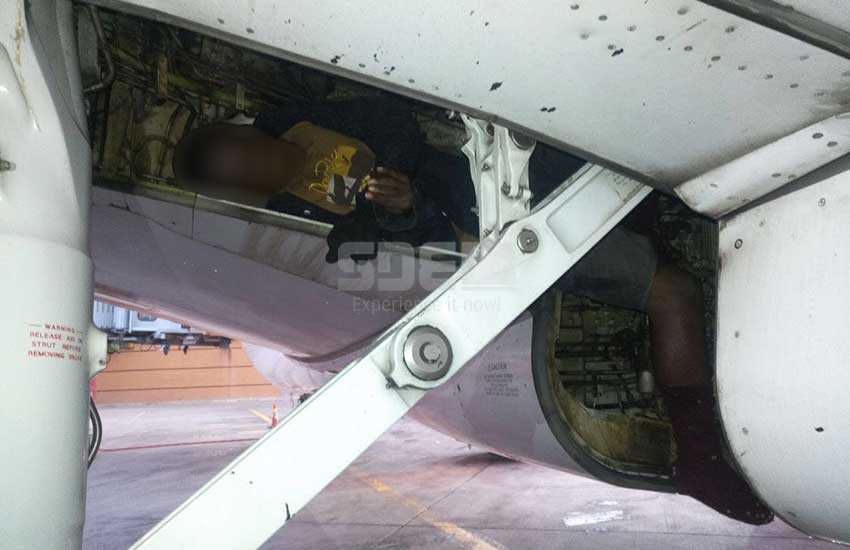 In the morning of 11 February, a body of a stowaway was found in a KQ flight from Kinshasa. The flight had landed when the body was discovered.
"He seemed to have frozen there and died. The body was discovered after the plane had landed," said a witness at the airport.
Such cases are common where bodies of stowaways are found on flights after landing. This gives an indication of many people trying to escape from one place to the other for greener pastures.
Stalled plane
In other news, at least four flights were Sunday evening diverted from the Jomo Kenyatta International after a plane stalled on the runway for almost an hour.
The Phoenix plane that was flying from Ukunda, Kwale County, encountered a hitch on the runway following issues with its landing gear, officials said.
Kenya Airports Authority officials said emergency services at the Airport responded swiftly and managed to clear the runway and flight operations resumed after 40 minutes.
Those affected were two Kenya Airways and one Emirates flights to Mombasa.