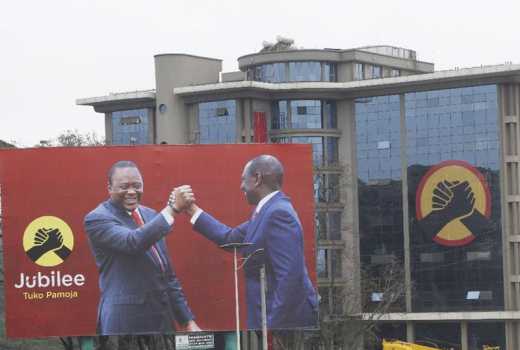 President Uhuru Kenyatta's Jubilee Party has reached an agreement that will see its officials trained on democracy and party management by Chinese Communist Party.
Yesterday, President Kenyatta hosted Communist Party of China (CPC) top officials at State House, where it was agreed that ruling political party of the People's Republic of China would offer 20 scholarships annually to Jubilee Party.
Jubilee will take its members to China to learn skills on grassroots mobilisation, democracy and party management.
CPC deputy director of policy and research officer Wang Xiaohui said the two parties had agreed to deepen collaboration in order to enhance party management and democracy.
There have been discussions on whether Kenya should look up to China on matters democracy, with critics citing CPC tight grip on the country as well as how it deals with rebels within its ranks.
"We are ready to deepen collaboration mechanisms with the Jubilee Party," said Mr Wang.
Related Topics