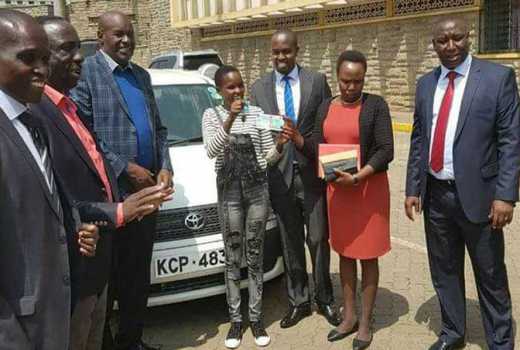 Youth MP Gideon Keter has awarded vernacular Rift Valley artist Florence Chepng'etich popularly known as Naswa.
The artist has been gifted a Toyota Probox by the legislature who asserted that musicians in Kenya will not suffer 'under his watch'.
Awarding her at the parliament buildings, Keter said that he was gifting her in appreciation for the songs she did during 2017 Jubilee campaigns.
Naswa composed a memorable Kalenjin fast paced song titled Jubilee Emet(Jubilee is all over) that was prominent during the campaigns. She had earlier composed another song during the Kericho by-election where she praised the current Senator Aaron Cheruiyot in a song titled Kiptoyot Komas Kasit (young man does the job)"
The lawmaker also promised to award another vernacular artist Fancy-Marion who was among the artist who composed songs for Jubilee.
Here is his full message posted by Gideon Keter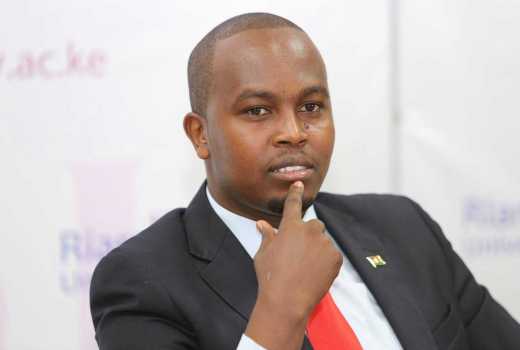 #The budding #musicians in #Kenya will not #suffer under my watch
My Rift Colleagues and I today outside the National Assembly donated a brand new car to Florence Chepngetich(Naswa) in appreciation of a number of songs she sang to jubilee during last year's campaigns.
We also have another brand car for Fancy- Marion Chepkoech and we will soon present it to her at home.
When the Parliament sessions resume, I will ensure that laws governing the issuances of royalties favour our youths.
I also ask the musicians to register companies so as to source for Public Relations and performance contracts at county governments.
In due time, I will ensure organized groups like Kamua get the support to improve their welfare.