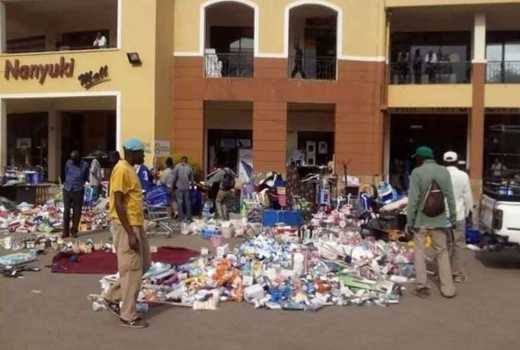 Retail chain Nakumatt has been struggling to stay afloat with most of its stores closing down and landlords issuing them with eviction notices.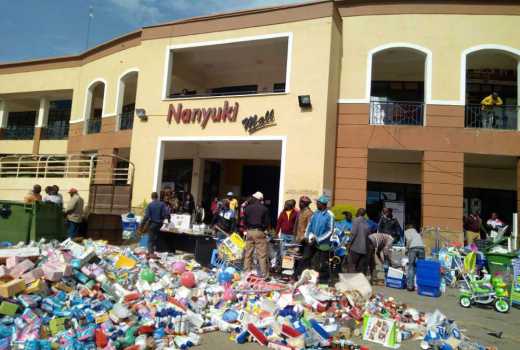 Their woes deepened today, Tuesday 2nd January 2017, after Nakumatt Nanyuki was evicted over rent arrears and the stock thrown out.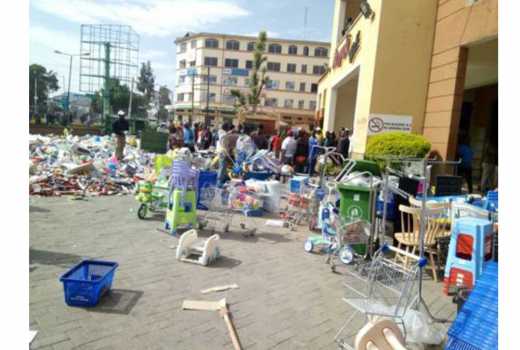 Plunderers seized the opportunity and ran away with the goods that were scattered on the streets.
Police arrived later and kept the looters at bay by firing in the air.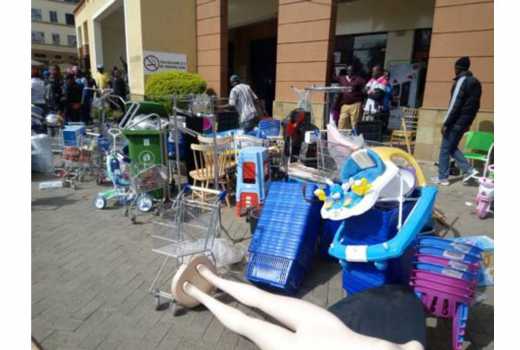 Related Topics