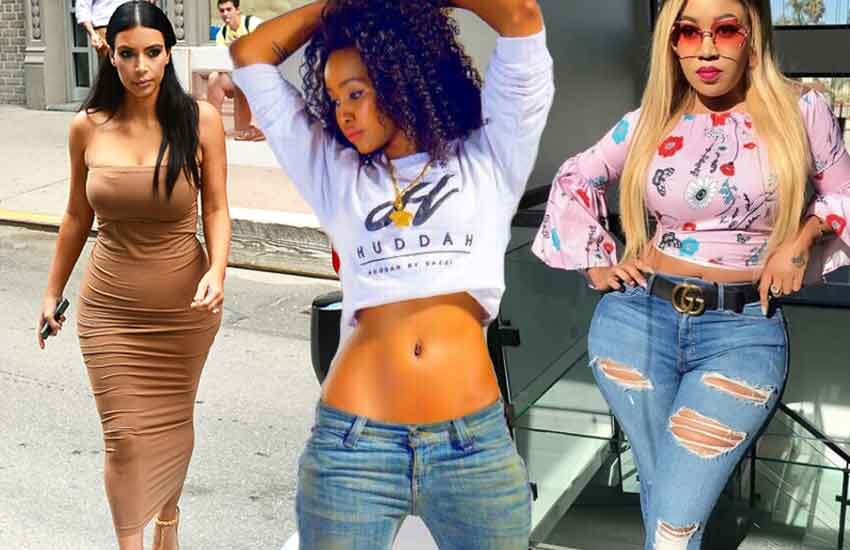 Shisha and slay queens are synonymous
Amidst the ban, I admire their guts, fierceness and ability to ignore public attacks
For the aspiring slay queens, have the right looks, before embarking on the tough journey
So, Kenya is once again playing catch up with Rwanda by imposing a ban on shisha.
This shisha ban in my view was so badly timed - how can anyone ban such a money-making, fun-inducing, inhibition-releasing catalyst one day before the biggest party weekend of the year.
 I mean, many folks had lined up the girls, the music, the drinks and the shisha for the end of year partying weekend - only to have the shisha ban come in to mess things up.
Anyway, if we are to believe social media, slay queens will be most affected by this ban.
 It seems that Shisha and slay queens are synonymous and they will be gnashing their teeth in fury following this ban.
I must say I have a begrudging respect for slay queens - the real ones and even the fake ones who only have fleeting moments of glory.
 I admire their guts, their fierceness and they ability to ignore public attacks and vitriol. I am sure there are many young girls and women who dream of being slay queens.
 For these aspiring women, I wish to share some tips:
You need to have the right looks; before embarking on the tough journey into the land of slay queens, one must make a full and realistic appraisal of their looks.
This means assessing one's face and determining it has the right colour, texture and terrain to attract lust and desire in person and in camera.
 Unless things change in the near future, aspiring slay queens are advised to have light (that is, yellow yellow), acne free skin.
They are also advised to have lips that can give a perfect pout for the camera, breasts that are pert and sag free, flat tummies and behinds that have the right bump and curvature. In some rare instances, these looks can be gifts of nature.
Yet where nature fails, one can allow intervention and purchase a few pills, pay for a few surgeries to ensure the right slay queen look is achieved.
Invest in the hair; for reasons, I am yet to understand, I am told that hair is a big deal for current and aspiring slay queens.
When I talk about hair, I do not mean natural, kinky hair. Slay queen hair must come in tonnage, not grammes, must come long not short and must sit on its owners head with pride.
Slay queens I am told must don the right weaves and human hair, which can only be purchased in exotic destinations and which should cost a few hundred thousand shillings.
If you want to slay the world, then you must have the hair for it.
Slaying by social media; all investments to achieve the right slay queen must deliver the right level of return on social media.
This means having killer Instagram and Twitter profiles and updates (I hear Facebook is really not the Slay Queen's thing).
The slay queen must ensure that her social media updates only reflect her good side - hence need for the pouting lips, the curvature of the thorax and of the gluteus maximus.
Her social media updates must also display the slay queen doing glamorous things - like fixing her mane of hair, flying first class, drinking champagne and smoking shisha.
 Slay queens are not supposed to share profound and life changing comments on their social media pages - in fact they score more points for displaying total naiveté and cluelessness on their pages.
The real slay queens are not expected to know the difference between tsunami and salami or to understand why the fuss over bitcoins and inflation.
It also helps to have some controversy – like fights with a competing slay queen, affairs and love children with music stars.
However, all controversy must be draped against the right backdrop of designer wear, bubbly, Bugattis and Maseratis and exotic locations.
All they need is to post, post and then post some more. Likes and comments are the staple diet for slay queens.
Have an end goal in mind; the true slay queens know that even with the help of the surgical knife or pills, they have a short shelf life.
So the true slay queens find their way into some money making venture that ensures that the bubbly, first class tickets and shisha never dry up.
 Some marry the right guy, some record some songs, some become video vixens while others start some serious business.
So I hope the imposition of the shisha ban, will not bring to an end the glamorous lives of slay queens.