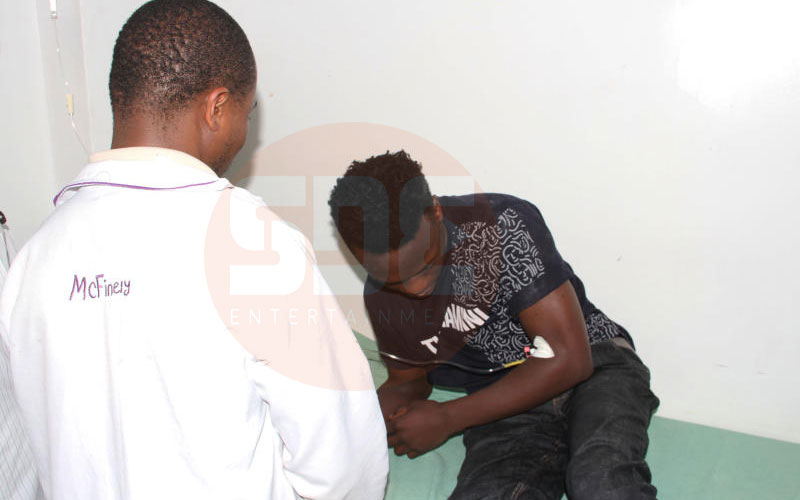 Young men making merry left comatose in Nairobi's Pipeline estate after consuming spiked drinks
Police took away an empty alcohol bottle that they found in the sink
Three young men nearly paid for their generosity with their lives when the two women they had invited to a Christmas party in their house drugged and tried to rob them.
The three were found comatose and naked on the floor. The guards at the flats caught one of the women trying to escape with valuables and went to check on the house occupants.
The fourth victim, the only in a stable condition, recounted how he and his friends invited the women to their table at a popular Nairobi club.
They decided to extend the celebration to a friend's house in Pipeline, Embakasi, as it was 'spacious'.
The girls did not object.
"We were clubbing and we started talking to the girls who agreed to go home with us," he said drowsily.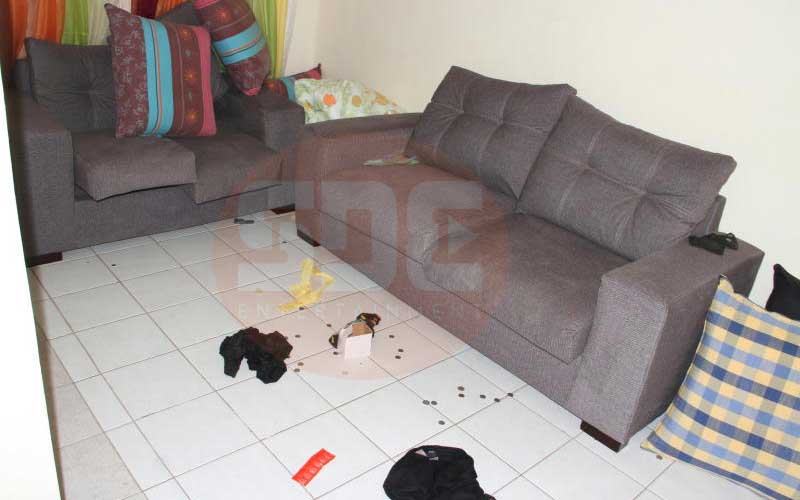 According to him, the group of six (the four friends and the two girls) boarded an Uber taxi to the house in the wee hours.
He could not remember anything that happened afterwards, not even the women.
"But I might be able to identify them," he said.
However, he could identify two of his male friends.
To revive them
Vincent Ondari, the clinical officer at McFinley Hospital, said the three were comatose when they were brought in.
He said his first duty was to activate the management of the patients in order to revive them.
"They were in a comatose state when they were brought in. We performed the basics by increasing their sugar levels because from close examination, we could smell alcohol on them," he said.
He said that only two started speaking, with one being only 'arousable'.
He added that he was still 'querying' the results but was able to confirm high levels of alcohol intoxication.
Paul Omondi, the caretaker of the apartment block, said after the guard alerted him that something was amiss, he went up to the house, only to find that everyone had 'blacked out' except the women.
The two were alleged to have stolen a laptop and a camera from the victims.
He called the police, who came and arrested the two women. One of the young men who was not completely intoxicated was also taken to the station to record a statement.
An empty alcohol bottle found in the sink was taken away as evidence.