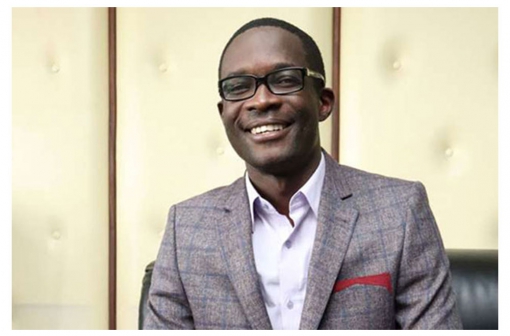 Ezra Chiloba has maintained a low profile after the Supreme Court nullified the August 8th polls
He,however, resurfaced on social media with a tweet praising Octopizzo
Some Kenyans on social media were however not ready to let him have a good day
The Chief Executive Officer of IEBC Ezra Chiloba has resurfaced on social media.
The embattled electoral commission boss marked his return on social media with a post on a local TV show praising the guest, Octopizzo.
Refreshing listening to @OCTOPIZZO at #TalkCentral. Reflective and purposeful in thought and action. Keep it up! @KalekyeMumo — Ezra Chiloba (@ezraCHILOBA) December 7, 2017
Netizens, however, welcomed him with mixed emotions with some responding in sarcasm over his role in the bungled August 8th poll whose Presidential results was overturned by the Supreme Court.
Chiloba was at the center of attacks from the opposition outfit National Super Alliance (NASA) who wanted his removal accusing him of overseeing the irregularities that marred the poll.
Here are some of the reactions to his tweet:
pic.twitter.com/0CRWUTKwlL — Quidpro experiential (@quidpro_) December 8, 2017
Welcome back young man..#RESIST everything collapsed when you was away

— machariawyclef (@machariak36) December 11, 2017
Had you been "IEBC CEO" of the music industry,he'd have won all the Oscars since BC. Kubaff. — ???????? kerage Joe ???????? (@KerageJoe) December 8, 2017
pic.twitter.com/AluXRMybqh — @MarkEvayo2015 (@EvayoMark) December 9, 2017
IEBC man of the year — peter ndunu kariuki (@peterndunukariu) December 10, 2017
Looking old where have you been — bwanarekebisha (@bwanarekebisha) December 8, 2017
pic.twitter.com/jowni9wGTM — OlaShumpai (@chriskissish) December 10, 2017
@ezraCHILOBA Mi naomba tu 50K nilipe school fees. — Macquine Lincoln (@AyooSimon) December 8, 2017
Acha za ovyo!Go back to your leave and never come back! pic.twitter.com/4xCZLTaxJq — Koech Leonard (@lenkips) December 8, 2017
@OCTOPIZZO is a good man don't involve him in your tweets — underrated Ninja ???? (@OkariIan) December 8, 2017