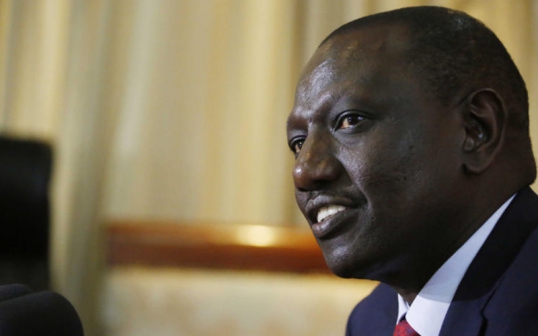 Deputy President William Ruto today expressed his joy as he celebrated his inauguration.
"We are here for the event to swear in our president and celebrate the democracy of Kenya," he said before leading the audience in a gospel song. .
Speaking of the elections, he said: "It was different because unlike in the past, where elections were about where you came from, these elections was about issues that affect the people of Kenya, including infrastructure, road, education, health."
He committed to supporting President Kenyatta on the way forward.
"Going into the future, my friend, Mr. President we will stand behind you and support you as you build on the foundation of the past four and a half years, building bridges across communities, friendship of unity and brotherhood," he said.
He called on the people of Kenya to "say no to hate, resist ethnicity, refuse division and reject violence".
"What is important for us is the transformation of the country and development of the nation. There cannot be meaningful development and prosperity without peace. There cannot be peace without justice and no justice without the rule of law and the respect of our constitution,'' he concluded.