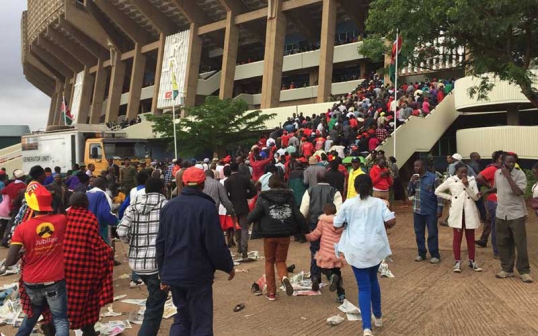 Ten of thousands of people have arrived at the Kasarani Stadium to witness the inauguration of President Uhuru Kenyatta.
Police at the stadium are having a tough time containing the crowd. There had been a stampede at the public entrance as crowd tried to gain entrance into the stadium.
Some people have fainted, and received help from First Aid attendants on site.
Here are the pics.