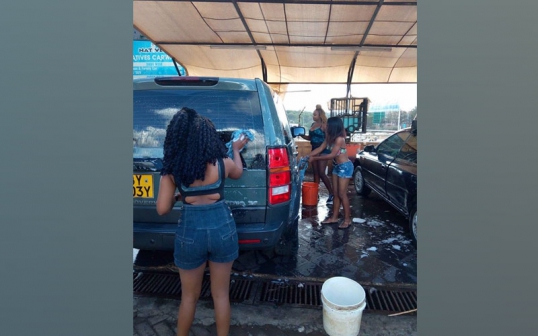 A carwash along Thika Road has been the talk on social media due to their unorthodox workforce.
Instead of overall-clad men scrubbing away at the cars as is the norm in many establishments, the carwash employees are women in booty shorts and bikinis.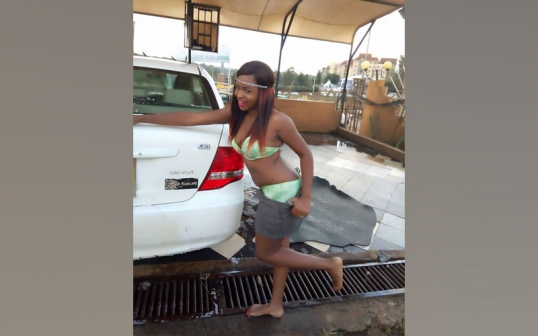 Photos doing rounds on social media show the skimpily dressed women washing the cars, with some flashing their smiles for the camera. 
The pictures caused a stir, with some netizens calling for the Kenya Films and Classification Board (KFCB) head honcho Ezekiel Mutua to shut down the carwash.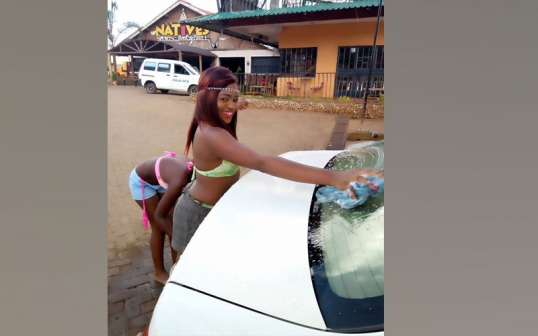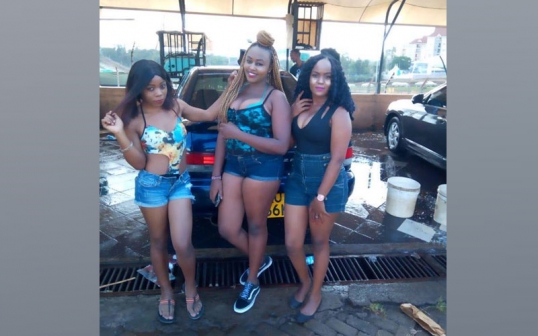 Car Wash along Thika Road #Resist#NasaBoycott — Voice Of Diaspora (@FranklinKioko) November 5, 2017
Slay Queens wa Natives along Thika road near Garden City are offering vehicle massage. Hii car wash hehe.... Tunaresist..

— Mungai Gathogo® (@MungaiGathogo) November 13, 2017
Ann TsoniApo poa sana ,nacheki kwa umbali tu
Philis Migwi Whaa it looks like not a car wash alone
Brenda Ochieng The way the devil welcomes you to hell. He dangles and you follow…hivyo tu ndo MTU ujikuta hell bila kujielewa.
Lilian Maina Beauty contest, carwash or what? Mine can't be cleaned by half naked women
Kevin Anduru What were you doing there? Is mama aware?
Wangari Mwari WA MachariaSina gari lakini hii n kuwekewa nuks kwa gari
Ray J Bidens Slay queen manenos
Beatie BeatriceHaha ningekuwa na gari ningeipeleka
Simon Kimani I'll have to take mine tomorrow after work. It seriously need a serious massage
Wanjiku Gordon Ezekiel Mutua,does social media advertisement fall under your docket? This is not good, the Government need to ban such advertisement, they are evil. Women being used to advertise a place in pretext of cleaning cars while half naked?
Happie NessMabwana za watu kwisha!!!
Emmily Gachomo I think they are training the vehicles how to slay...While torturing the owners pockets????????????