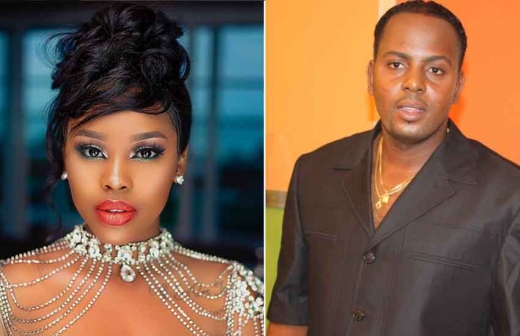 Tanzania actress Lulu Elizabeth been handed a two year jail term for murder
Lulu was sentenced by a Dar es Salaam court for killing actor Steven Kanumba
Kanumba died in 2012 after an altercation with Lulu
A Tanzanian actress has been slapped with a two year jail term after she was found guilty of killing fellow actor Steven Kanumba in 2012.
The High Court in Dar es Salaam found Elizabeth Lulu Michaels guilty of murder after she fatally pushed Kanumba against the wall.
The two, Kanumba and Lulu, were lovers and on the fateful day had reportedly had an argument after she picked a call form an unidentified man.
The altercation over the call apparently escalated upon which the deceased was said to have been pushed against the wall and died.
Detectives who arrived at the scene after the incident said that their was blood like stains on the wall where Bongo's greatest actor was said to have met his death.
Lulu's lawyers had begged for leniency claiming that she was young when the incident happened and noted that she was the breadwinner of her family.
They said they will appeal the ruling.