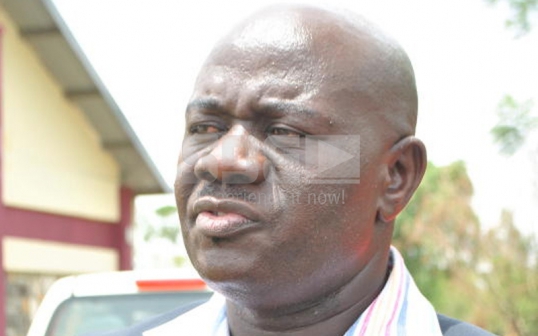 As the country awaits the decision of the Supreme Court on President Uhuru Kenyatta's re-election in the October 26 repeat poll, a section of politicians are also crossing their fingers as the race for State jobs hots up.
Should the Supreme Court uphold his win, it will mark the beginning of payback time for President Kenyatta and his deputy William Ruto, who mobilised politicians from across the country to back their bid for a second term.
Most of these politicians, especially those who lost the seats they vied for, now expect to be rewarded with top State jobs.
During their campaigns, Uhuru and Ruto promised jobs to many defectors from the Opposition and those failed during Jubilee Party primaries.
The list is big. The latest to demand plum jobs are key personalities from the Luhya community. Led by Bumala MP Boniface Otsiula, they are lobbying for Cabinet positions, Principal Secretaries appointments and seats in the boards of plum parastatals.
"The President should reward us because we walked with him during the campaign trail. It is the only way to accommodate those swept away by party waves," said Otsiula.
This week, Otsiula said they also want the President to create positions of assistant ministers to ensure there are more jobs to accommodate more politicians.
His proposal is being backed by former Lugari MP Cyrus Jirongo, who unsuccessfully vied for the presidency. Although Jirongo has not indicated if he is interested in a government job, his competitor Kavinga Kaluyu has said he would be comfortable if offered a job.
Observers say the President's promise that the government was big enough to accommodate all those who supported his re-election, has opened demand for State jobs.
Already, some of those who were prevailed upon to stand down for their rivals or not to petition their nominations have since found their way into the East African Legislative Assembly (EALA).
JP Secretary General Raphael Tuju refused to be drawn into the discussion on State appointments and rewards, saying Jubilee was focused on uniting the country and delivering its promises to all Kenyans.
"We are now focused on uniting the country and delivering on our mandate. State appointments are the prerogative of the president," he said.
Some political analysts predict a fallout within the governing party should the President and his deputy fail to accommodate all losers.
"The economy is doing badly. Can the economy accommodate all political rejects and new graduates at the same time?" wonders Patu Naikumi, a psychology lecturer at Maasai Mara University.
The rewards, according to political analysts, will depend on the votes the President got in regions where the losers and those who oiled Jubilee campaigns come from.
"Those who brought few votes will definitely get less prestigious jobs while those who brought big numbers especially from areas considered Opposition zones will be handed well paying jobs and contracts," says Kuria Kanja, a political science lecturer at Maasai Mara University.
Apart from former governors, senators and MPs, some influential former members of the county assemblies are hoping for state jobs.