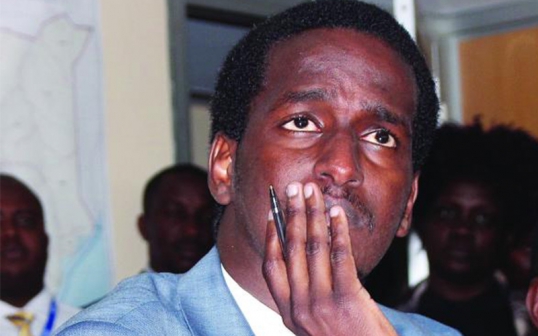 Despite his term in office being blighted by the little fact of questionable academic documents, Fazul Mahamad has continued to operate with little regard to public criticism.
Those who worked under him say he often operates outside the legal boundaries of the law, as if writing his own rules as he progresses.
However Fazul, whose term comes to an end on November 24, says such claims are baseless.
"I do not understand why the NGOs affected were ranting and making a lot of hullabaloo about an issue that was purely procedural," he says.
He denies that he is working at the behest of senior government officials, even though some of his actions would need to have been sanctioned by someone higher up the pecking order.
To Fazul, his actions are dictated by his mandate as the NGO Co-ordination Board's chief executive.
"We are not guided by political consideration in our operations. Statements to that effect would be pure conjecture. Any association of our action with politics are baseless innuendos," he says.
Fazul's growing clout at one time prompted Devolution Cabinet Secretary Mwangi Kiunjuri to push him out of the board by sacking not only Fazul, but dissolving the entire board as well.
However, is a surprise turn of events, the NGO Board was swiftly moved from Kiunjuiri's ministry and promptly placed under the Interior and National Co-ordination docket, effectively pulling the rug from under the CS's feet.
This could only have been pulled off by someone higher up the chain of command.
As if emboldened by this seal of approval, Fazul swiftly launched a series of actions that turned the focus on his office. He began by releasing a list of banned NGOs, drafting memos advising other State agencies to freeze accounts or deregister those that seemed to rub the current administration up the wrong way.
Now, as he leaves office, questions abound on exactly whose brief he was working on, and where did he get the temerity to stand up to many senior State officials, including Cabinet Secretaries.
Just two weeks ago, Fazul banned the operations of Kura Yangu Sauti Yangu and We The People, saying they were involved in illegal operations, even when it was common knowledge that they would be involved in a petition to annul the results of the repeat presidential election of October 26.
He also pounced on the Africa Centre for Open Governance (Africog), an action the organisation's Executive Director Gladwel Otieno said was politically motivated.
However, Fazul rejects any notion that his actions were linked to the presidential petition.
"Incidentally sometimes you take action and by sheer coincidence it meets a time when there is high voltage politics. A case in point is last week's move which had nothing to do with the elections," he explains