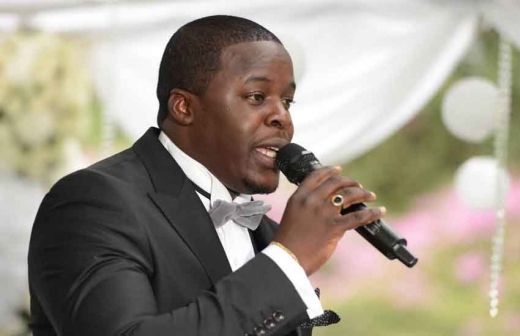 Former Tusker Project Fame finalist Steve Nyabwa is living the dream life
Steve runs a
car care business which cost about Sh8 million to build
In 2011 as a musician, he could pocket Sh300,000 in a day
Stephen Nyabwa is a familiar face. He shot to the limelight in 2009 as a contestant in the then popular music talent search show, Tusker Project Fame.
After making it to the final three, Nyabwa, or Steve as he is better known, went on to release a few songs before he ventured into a series of businesses after meeting the woman who would become his wife, Lydia – who he says opened his eyes to thinking big and getting more out of life.
Steve's latest venture, Shine In Sparkles, is a car care business which cost about Sh8 million to start. It is only five months old, but he has grand dreams for the business.
Hustle caught up with him to share his experiences.
Your carwash seems to be doing really well. The place is packed and it's just a Monday...
You haven't seen anything yet. It gets even more packed on Wednesday, Friday and throughout the weekend. We handle an average of 50 cars a day and during the weekend, it can reach 100.
I noticed 99 per cent of the cars here are 4x4s and German cars. Is that your only target market?
No. We are open to all clients. But by nature of the professional services and top-of-the–range products we use, we tend to attract the top tier of the market.
For example, buffing could cost between Sh3,000 and Sh5,000 elsewhere, but we charge between Sh12,000 and Sh15,000 because we use high-quality products.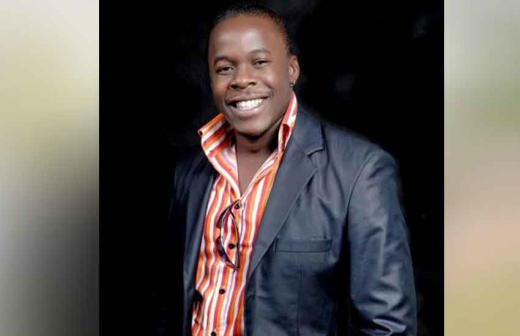 That means a certain clientele will more likely come to get services from us.
But we do not discriminate. We have taxis and even boda boda operators coming through our doors for services.
We also have a Happy Hour between 7am and 9am daily where we do a car body wash for Sh300 while it would normally cost between Sh400 and Sh1,000 depending on the type of car.
Another thing is, we might be priced a little higher than your ordinary car wash, but we are probably the cheapest around this area (Lavington, Muthangari Drive).
We also go the extra mile. There are times a client will come and just want a car wash, but we realise their rims need cleaning and maybe the client wasn't prepared to have that service done, so we sometimes just do it for free. That's how we build a client base.
What services do you offer apart from washing cars?
This is full-service operation. We are certified users of Meguiar's automative products – an American company that offers high-quality products. We are the only company in Eastern and Central Africa certified to do so.
Apart from car body wash, we do vacuuming, steam and pressure engine washes, body wax, tyre gel, buffing, alloy rim stain removal, car detailing, water mark removal and polishing.
The service I know we are probably among the only companies offering is ceramic coating which costs between Sh90,000 and Sh110,000.
So, about that Sh8 million investment. Why spend so much on a car wash business?
This is a family business. We are looking at building this business for generations to come.
We are going to invest even more cash into the business because we are looking to renovate these grounds and open a fast-food restaurant for clients who may want to hang around as their cars are washed and they can grab a simple meal or coffee as they wait.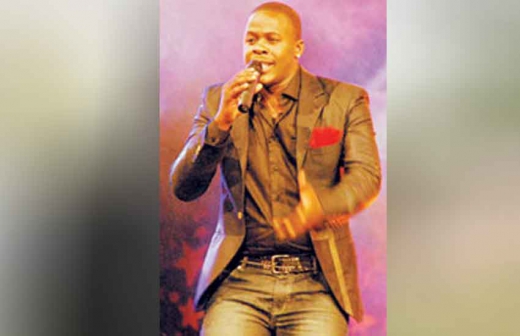 We have leased these premises for five years and in that time, we are looking to be a brand, a generic name.
When people think of quality, professional services when it comes to cars, we want Shine In Sparkles to be the name that comes to mind.
Where did you get the start-up capital?
Our bank and savings of three people combined – me, my wife and my brother. My brother co-owns the business with me.
But even with savings, Sh8 million is still a lot…
Our bank has been helpful and I had saved up a significant amount from my days as a musician. I was hot back then. In 2011, I could get Sh300,000 in a day – I do a gig in the morning, afternoon and evening and each paid Sh100,000. I wasn't doing badly.
Why a carwash?
I have always been fascinated by cars. For me it was first about passion, then that's when I thought about making money.
Of course the company had to make business sense, but I believe in following passion first before money.
Even with my employees – we are 10 – everyone who was hired has a passion for cars. It's a requirement.
If you don't have the passion, this is not a job you will stay in for a long time because it requires physical effort.
As you can see, I have been working on this car for a while now [he is cleaning the headlights as we speak]. At work, I am one of the employees, not the boss. I prefer to relate that way.
If you are passionate about cars, why not sell cars rather than start a car wash?
I do, actually. I import cars on order.
What advice do you have for youths who think white-collar jobs are better than those considered 'kazi ya mkono' (manual jobs)?
I am passionate about mentoring the youth and one of the other reasons I started this company is to show them that office jobs are not the only place you can make a living.
Some of the employees who wash cars here every day go home with Sh50,000 every month, which is more than some people in corporate jobs make after studying, getting degrees and struggling to get a job.
For example, someone who does ceramic detailing on a car will get more than Sh10,000 for one car. By the time he has done a number of cars, the commission has gone up and he is earning a good amount of money.
Young people should learn that there are many opportunities out there and it is not just about being behind an office desk.
What have you learned in your short time in business?
Dealing with people is an art. From clients to employees, it requires skill to handle people.
In as much as I don't like to be referred to as a director at work, I know when to fraternise with employees and when to be stern to ensure the job gets done because I have a vision and to make sure it gets executed, I need to find the right balance.
Related Topics