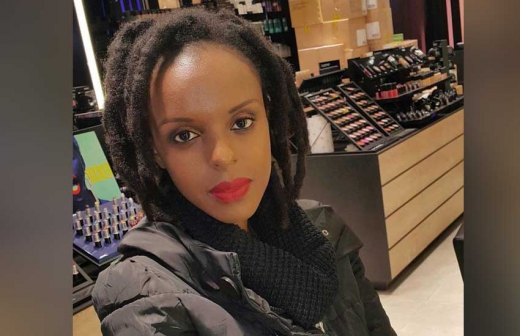 Njambi is suffering from Endometriosis
This is a condition that makes her lungs collapse whenever she gets her periods
The man told her to seek services of a witchdoctor
The Trend panellist Njambi Koikai has blasted a man who insinuated that her Endometriosis condition is a result of a generational curse.
In a post on her Instagram handle, Njambi revealed that a man contacted her, mocking her that she is cursed.
The man's mockery irked her and she decided to talk about Endometriosis so as to curb the spread of the condition out of ignorance.
"This man sent me a message saying that I'm living through a generational curse left by my grandma and he has contacts for a medicineman that will sort it out," Koikai stated.
The Trend panellist Njambi Koikai is suffering from a condition called Endometriosis making her lungs collapse every time she is having her periods.
Njambi is in need of 10 million shillings for surgery abroad to fix her condition. As Kenyans keep sending her contributions, seemingly there are those who are up to no good.
Help Njambi go for surgery. Send your contributions to:
Paybill Number: 490681
Account Name: Jahmby Koikai Fund