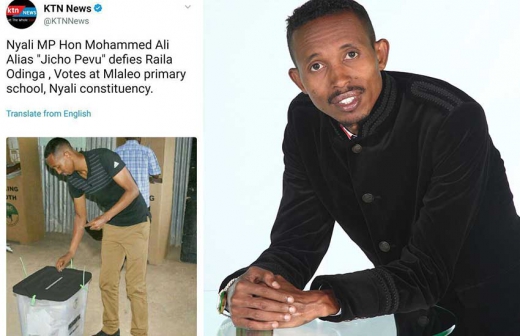 A tweet purported to be from KTN showing Nyali MP Mohammed Ali voting on the 26th is fake
A closer look at the photos show an attempt by someone to deliberately distort the facts
It was edited from a photo of Ali voting in Nyali during the August 8 poll
What is true and what is fake? That is the dilemma many Kenyans are facing.
As Kenya prepared for a repeat election, the interwebs were full of fake news. The fake masters have perfected the game by generating fake tweets using Twitter handles of media houses.
On voting day Thursday 26 October, a fake KTN News tweet showing Mohammed Ali, former KTN journalist and now Nyali Member of parliament voting. This unfortunately was not true.
The photo was of Ali voting on August 8. A closer look at the two photos shows an attempt by someone to deliberately distort the facts.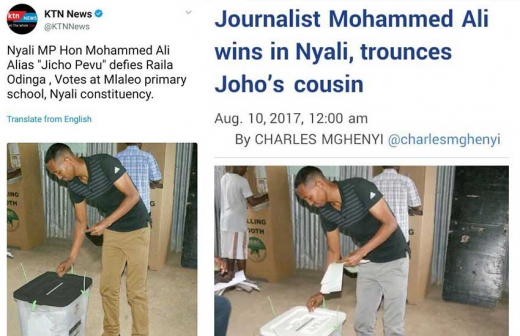 The Twitter account is not the official KTN News handle.
A distressed Ali while speaking to SDE revealed that the alleged photo of him voting was a lie and was malicious.
Public personalities have also been targeted by fake news. Recently we saw fake Twitter and Facebook posts attributed to Mutahi Ngunyi, Jimi Wanjigi and Miguna Miguna.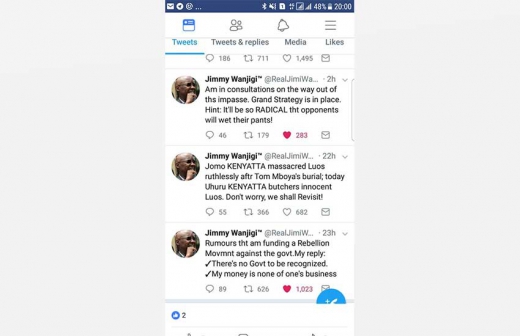 Other media houses have also been affected. On Monday, a story about Deputy Chief Judge Phelomena Mwilu being under house arrest went viral. The article was on a website that had a fake URL.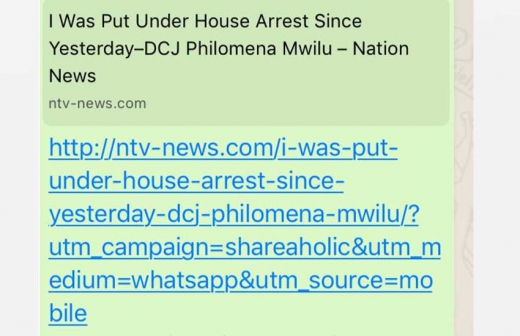 Most recent is a fake news story about the International Criminal Court (ICC) where France 24 fell victim after a publication surfaced online alleging that prosecutor Fatou Bensouda had warned President Uhuru Kenyatta over chaos in Kenya.
How fake news is spread:
Fake news is spread mainly on social media - Facebook, WhatsAp, Twitter, Telegram and Instagram.
What normally happens is one person who wants to share false information posts on a group and adds a disclaimer, "as received, please confirm". The person does not bother to explain and he/she leaves it to members of the group to interpret the message.
What tends to happen is the false message is forwarded to other groups and people and before long, it goes viral.
Sadly, people only read a headline and do not interrogate the information. It gets worse if the fake news is shared by a public figure or a journalist - it is assumed to be true.
Other examples of fake news;