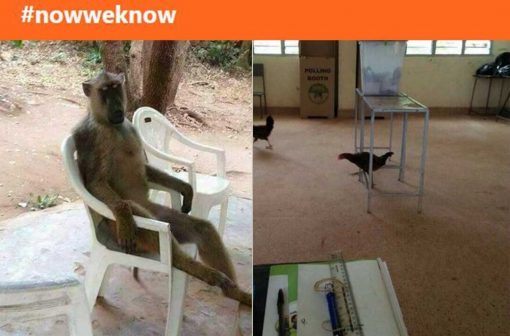 Kenyans on Twitter have started a trend #NowWeKnow
They are using it as a tool to address political and social issues in the country
Kenyans have come up with a trend on twitter to air their views on the political and social happenings in the country.
The trend, #nowweknow, plays the role of lightening up the mood of Kenyans amidst political tensions arising from the presidential elections.
Kenyans from opposing political divides are using it to settle their differences as they make hilarious jibes on each other over the repeat elections that were conducted yesterday, October 26th.
"#NowWeKnow The only demagogue @LarryMadowo anajua ni Demakufu  " one user posted reacting to the TV presenter's infamous episode with Miguna Miguna on live TV.
Here are some of the top posts under the hashtag:
#NowWeKnow
BREAKING NEWS:
Results streaming...
Uhuru Kenyatta leading with 99.9%
Going head to head with Dettol antiseptic — Jaella Bre (@BreJaella) October 27, 2017
#NowWeKnow
Chebukati mara its 48% to 34% now its down to 27%. Boss we're tired of bargaining, here's our last offer 28% bei ya mwisho — Eric Kinoti Ke (@Eric_Kinoti254) October 27, 2017
Jubilee thought they had numbers then the thing went skraa papa kaka skippy pop pop and a boom boom boom boom!????????#BirthdayNiWewe#NowWeKnow

— ???? ???? ???? ???? ???????? (@Aboubakar254) October 27, 2017
#NowWeKnow Still funny my airtime balance is more than jirongos votes
Jirongo ni kama amevie for class prefect — jimOch the 411 (@jayoch) October 27, 2017
Upende usipende, #NowWeKnow uko one centimetre away???????????????????????????????????????????? https://t.co/SN8NlMd0pB — Selekkta Yoh-Bruh™ (@SelekktaBrayo) October 27, 2017
#NowWeKnow Baba uses products he asks his supporters not to use. pic.twitter.com/plAMbxojud — Brian Khaniri (@BKhaniri) October 27, 2017
Wafula Chebukati now tells us that of 19.6m reg'd voters, only 6.5m voted ... It means 30% turned up to vote & 70% boycotted ... #NowWeKnow — Donald B Kipkorir (@DonaldBKipkorir) October 27, 2017
#NowWeKnow Ohuru. #NowWeKnow even your birthday depends on Baba.
Wacheni Baba aitwe tu Baba.#BirthdayNiWewe — Nya Hawi (@Achie_Bettie) October 27, 2017
#NowWeKnow that TINGA @RailaOdinga withdrew from polls but still defeated @UKenyatta ,garnering a cool 70% of the total registered voters! — Silas Jakakimba (@silasjakakimba) October 27, 2017
Uthamaki realizing Raila is not a joke. They even failed to show up for their own. Where's the tyranny of numbers? #NowWeKnow — emeldah nyangi (@EmeldahNyangi) October 27, 2017
#NowWeKnow, Uhuru cannot defeat Musalia Mudavadi in a Free, Fair, Credible election. Baba is too big for Uhuru. — Eric (@amerix) October 27, 2017