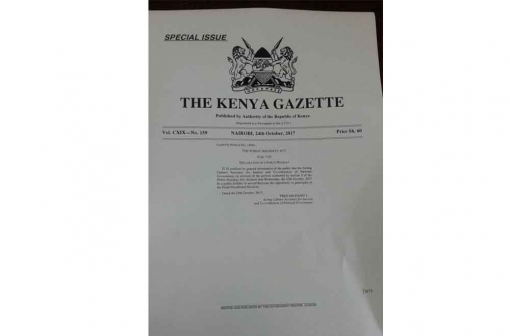 A Gazette Notice has gone viral declaring Wednesday October 25th a public holiday
Kenyans have shown mixed reactions as they pose questions seeking to get clarifications over the notice
A gazette notice has been widely shared online declaring Wednesday 25th October as a public holiday.
The notice that first emerged on social media has become subject of huge debate coming a few days after acting Interior CS Fred Matiang'i announced Thursday 26th to be a public holiday.
This comes at time when the country is in a state of confusion which has been propagated by political divisions.
The notice states that the date will be a public holiday so as to accord Kenyans opportunity to take part in the repeat presidential polls slated for the next day, October 26th.
Earlier, the government had gone mum over the issue. However, a press release sent to newsrooms by the ministry of Interior and national government confirmed that indeed Wednesday the 25th October is a public holiday.
Following the viral notice, Kenyans were quick to create humour as they generated memes and comments reacting to the news: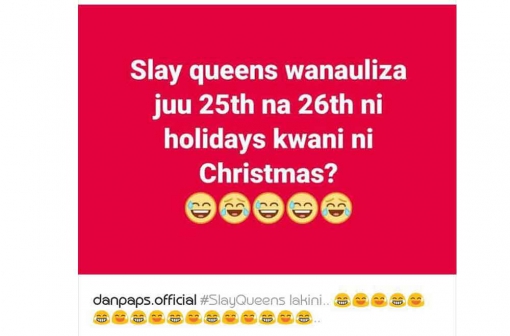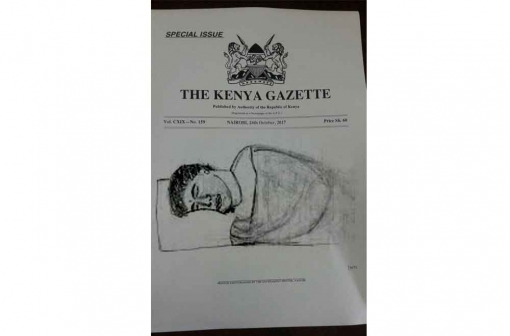 The only public holiday that has been verified is on 26th October, 2017 - HR pic.twitter.com/TcHwAQBdkY — Droid.psd (@droid254) October 24, 2017
WEDNESDAY, October 25, 2017 also declared a public holiday in gazette notice signed by Acting Interior CS Fred Matiangi. #ElectionsKEpic.twitter.com/SsU2qyuuz6 — Breaking News KE! (@BreakingNewsKE) October 24, 2017
When the government declares a public holiday while you're on leave. pic.twitter.com/tmPvvJCKTx — Mike ???????? (@micke9) October 24, 2017
They should make even Friday a public holiday as we wait for the results — brian kuira (@kuirab) October 24, 2017
Hii Election ni Funny NASA Affiliated HR Managers have refused to Recognize October 26th as a Public Holiday... ???????????? — Uhurunomics (@Uhurunomics) October 24, 2017