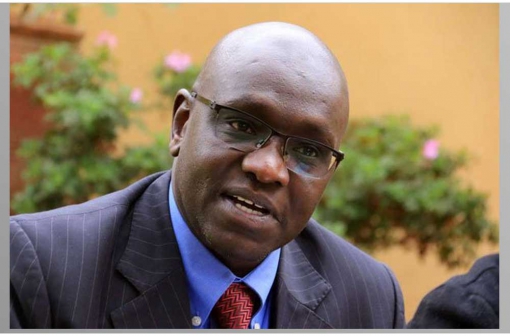 High Court has directed IEBC to amend its candidates list for the repeat polls and include Ekuro Aukot
The ruling comes just a day after NASA's presidential candidate withdrew from the race
A High Court ruling has ordered the electoral commission to include Thirdway Alliance presidential candidate Ekuru Aukot in the repeat presidential elections.
This comes just a day after Raila Odinga and his running mate pulled out of the race.
Justice John Mativo ruled that IEBC amends its gazette notice on the list of presidential candidates' contesting the repeat polls by adding Mr Aukot to the list. The gazette notice by the electoral commission included only Raila Odinga and Uhuru Kenyatta but Raila has since withdrawn.
With Ekuro Aukot now allowed to vie, Kenyans have found themselves confused as they are not sure whatlie ahead for the country in matters presidential elections. This follows NASA's Raila Odinga and Kalonzo Musyoka withdrawal from the race demanding that IEBC holds nominations for fresh elections.
IEBC confirmed receiving the withdrawal letter from the NASA team and said that they are seeking legal counsel on the way forward before communicating their final stand.
Here are some of the reactions to Aukot's big win at the High Court that has added to the confusion surrounding the repeat presidential elections:
Ekuru Aukot ndani ndani ya ballot. The more the merrier. I know why. — David Makali (@makali001) October 10, 2017
Congratulations Dr. Ekuru Aukot ... How dare IEBC lock you out from running on a Constitution you wrote? Judgment by Mativo is illuminating.

— Donald B Kipkorir (@DonaldBKipkorir) October 11, 2017
Ekuru Aukot.....he wrote this damn constitution. — Lord Mutai (@ItsMutai) October 11, 2017
Dr. Ekuru Aukot being allowed to run brings up a new turn of events. Which way Kenya? — Leshan Leshao (@LeshanLeshao) October 11, 2017
Suddenly Ekuru Aukot has become very important. If he is allowed to run then Raila is in trouble. If he also withdraws? — Political Patriot (@mrfacts6) October 11, 2017
What will happened to Raila decision now that Ekuru has been allowed to run? Will election go on as planned or what is going to happen? — vinnie vincent (@brotherdadyy) October 11, 2017