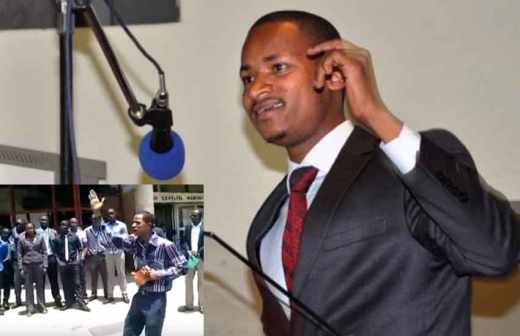 An undated video is doing rounds online of Babu Owino preaching
In the video, the Embakasi East MP is preaching at the University of Nairobi
Babu was elected SONU chair in 2011 and became the longest serving student leader
What comes to mind by the mere mention of the vocal and controversial Embakasi East MP Babu Owino's name?
A preacher may not be part of the description considering his growing resume after he transitioned from campus leadership to the murky waters of national politics.
In an undated video doing rounds online, the young 'pastor' Babu tears into the Bible like nobody's business as dozens of students mill around him at the University of Nairobi.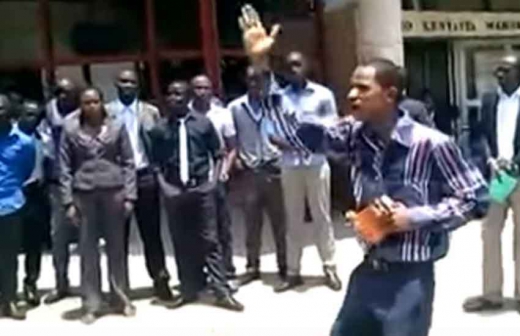 Babu, in the scorching heat excites the crowd as he preaches and calls on the students to repent and seek salvation for their souls.
"Comrades we must repent! The angel of death is moving around," yells Babu as the students join him on several occasions to urge him on.
From the video, the young Babu was probably preparing his way from those humble beginings to be the longest serving student leader in Kenya.
Babu joined the University of Nairobi in 2008 and was amongst the most recognizable faces of student politics in the modern era.
He was elected the chairman of Student Organisation of Nairobi University (SONU) in 2011 and held the post until August, 2017 when he was elected as an MP.
Early this week following alleged hate speech remarks against the presidency, he was arrested ad remanded for three days.
Students from his former university took to the streets and engaged police in running battles.
Later, alleged anti-riot police officers stormed the UoN's hostels and reportedly injured, raped and tortured students.
This led to unrest in the university and was subsequently closed, indefinitely.