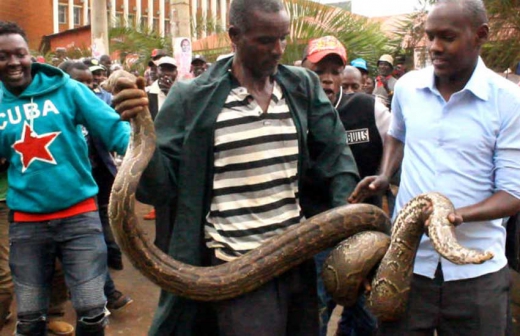 An African rock python caused a scare in Meru before its recapture
Handlers announced it had left its display pit by scaling an eight-foot wall
Workers trailed it to the kiosk
National Museums of Kenya snake handler David Muthuri returns a 16-foot African rock python to the Meru Museum from where it escaped on Tuesday night.
The snake caused panic among residents after handlers announced it had left its display pit by scaling an eight-foot wall using mud as a grip.
It then slithered across the facility's live fence and across a street before resting underneath a kiosk opposite the Meru Central Co-operative Union chambers, just 50m from its home.
Meru Museum curator Cornelius Njeru said workers trailed it to the kiosk but efforts to lure it were futile until residents lifted the structure and it was seized.
Related Topics