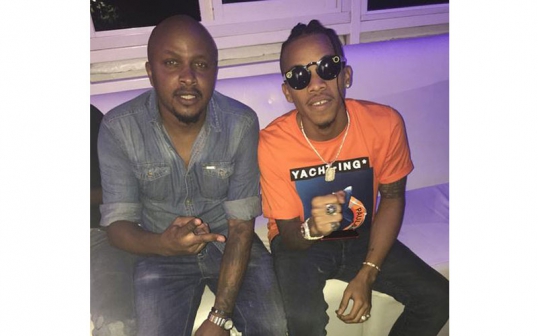 Dj Crème De La Crème has blasted Nigerian Singer Tekno Miles, advising the Pana singer to stay humble.
Crème hit out at Tekno for allegedly blamed him for sound mishaps during his performance at the Ngong Waterfront this weekend, despite asking Crème to Dj for him just 10 minutes before getting on stage.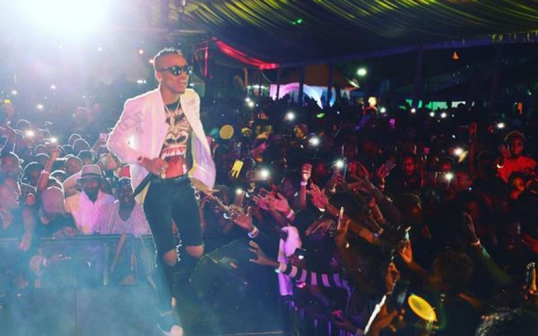 Crème also alleged that Tekno did not show up for rehearsals before the show, hence the reason as to why he was out of sync with the live band.
Last Night was mad Liiit! On the flip side , Tekno wasn't in sync with his band, then dude blames me ..no hard feelings tho. Stay Humble ????????

— Creme De La Creme (@cremedj)
Dude tells me to dj for him 10 minutes before he gets on stage and still manages to go DIVA on me ..Sit Down.. Stay Humble ???????? — Creme De La Creme (@cremedj)
Tekno's performance was widely criticized by fans on social media, with, most feeling that they had been short-changed by the singer's poor live performance.
#TheWaveWithTekno
Kenyans: I hope Tekno's performance will be lit ????????
Tekno: pic.twitter.com/q9cS2PdlXS — Tim Kim (@Gimkich)
So.. Tekno and a decent performance are Miles apart.. pic.twitter.com/Xo4PoJUXb8

— Ninja Samurai ??? (@verbstract)
Instead of performing tekno kept shouting I love you Nairobi. And that was when we decided to leave and watch him on Youtube. — Ettenna (@nettymitai)
Kenyans deserve that Tekno show. Campmulla makes a comeback and all you're talking about is how bad Tekno was ???????????? — Bien-Aime Baraza (@bienaraza)
Lol now all the guys that paid for Tekno are like "Naa I paid for camp mulla and the kansoul" ???????? We all know you paid for Tekno bruh???? — Eugene ejay (@Ejayarrmani)
Sorry to those who were let down by Tekno. Kindly use the money more appropriately by sending to paybill 991444. Nunua ticket ya Canaan! — NASA (@NASA_Ke)
So y'all saying the Tecno phone charger lasts longer than Tekno's performance — Lav (@AsegoLav)
WizKid, 2Face and DBanj r the only ones who know how to entertain us and give us value for our money. The rest are frauds, including Tekno! — Red John (@KamauKen95)