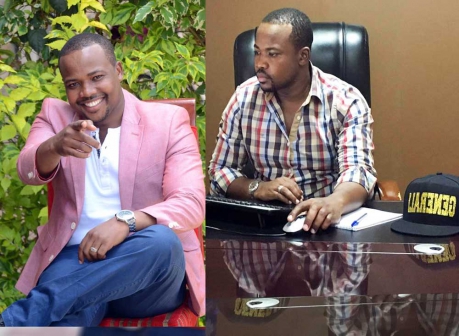 Handsome Member of Parliament who was talk of town has opened up a few day after being sworn in
In an exclusive interview with SDE, Nixon said that it would be unfortunate if that was the measure of a person as whole. "It should go beyond how one looks" he told the writer.
"We also have brains you know, besides the looks "he says.
The first time Member of Parliament excited to be an MP said that there was a lot of expectation from the electorate but quickly added that he was not worried because he was ready for the job.
He said that his journey to be as an MP in Langata has not been easy since the constituency has for long time be a strong hold of his opponent.
Nixon Korir in his campus years featured in a number of big adverts including Zain and Sony Sugar. Asked how he had landed himself this role, the soft spoken legislator says he was a student who wanted to just "make some money for upkeep"
He however, clarifies that he had landed his fist role as model by chance. "I had just taken my girlfriend to take some photos...because she was interested in modelling."
It was after his girlfriend finished posing that the photographer suggested that the Mp, then a student, smiles for the camera too. "The guy who was taking the photos said I could give it a try," he recalls.  A few days later, he got a call informing him that he had gotten a role to feature in major commercial.
"If I can smile and get some money, I could do that," he remembers thinking to himself and would get into modelling for commercials soon after that.
About the attention he gets from the ladies, he says he's found a way to handle and instead focuses on issues.
What do you tell these ladies who couldn't stop looking at your posters? We asked him.  "Well I am married and locked…. sometimes people say we chose him because he looks this and he looks that, but we also have brains,"
Pressed to give more on the matter he laughs it off with "Let's leave it at that."
Well we learnt that his campus darling would eventually become his wife.  "I am married to Beryl. We have two daughters and I promise to work and not to disappoint them"
The youthful MP finishes with a message to young politicians saying that that it wouldn't make any sense if young MPs like him break their promises on delivery. "Let's not demand for pay as priority, we have to deliver and legislate on issues that touch on Kenyans"