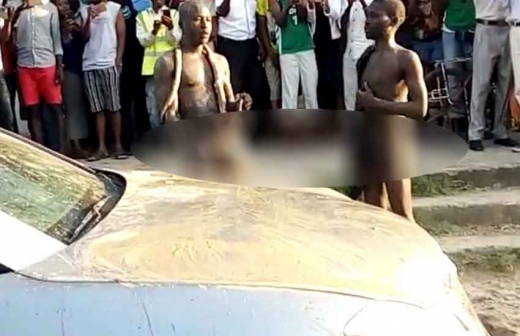 There was drama in Mombasa after two men stripped naked in the middle of the street.
The two men according to witnesses have been suspected of stealing a car on Tuesday.
In a bizarre turn of events, both men were covered in mud but one had a snake around  his arms and neck. The two were seen dancing and seemed to be in a trance.
Residents of Bamburi said that this was witchcraft on the fast lane.
They said that the only way the suspects could be released from the trance was only if the owner of the car intervened.
By the time this story was published the owner of the car had not arrived at the scene.
Backed by superstition, incidents of witchcraft and black magic have been reported in Mombasa over the years.
We can only wait and see how long it will take before the snakes slither down the bodies of the suspects.