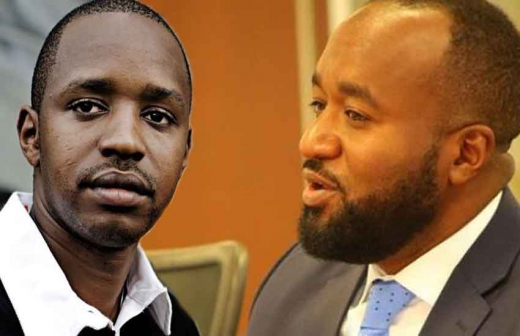 Human rights activist Boniface Mwangi has blasted Governor Ali Joho over piles of garbage in Mombasa County
Mwangi lamented that Joho had concentrated on his visibility rather than making the city clean
He urged him to make the city clean just like he does his beard
Boniface Mwangi is known to be fearless and one trait that he has picked over the years in activism is that he has zero chills when he decides to speak his mind.
Take for instance his Facebook post on the 31st of August where he dissected and tore into Governor Ali Hassan Joho over the state of affairs in Mombasa County.
Mwangi stated that the county was in a despicable state with piles of garbage everywhere while Joho had instead concentrated on his visibility by erecting posters in every corner.
"There are billboards of him every few metres, just like the piles of overflowing garbage.
"If Joho could put as much effort in cleaning Mombasa as he has put in his personal visibility, Mombasa would be a whole lot cleaner.
"If Joho put as much effort in cleaning Mombasa as he has put in maintaining that famous beard of his, I bet it would be the cleanest city in the country. Mombasa could use a "Joho beard treatment", washed and cleaned every day." posted Mwangi.
He further called on Joho as he starts his final term as Governor to focus on leaving the Coastal town clean with clean and better service delivery.
"Making Mombasa city clean and walkable should be as easy as maintaining his beard. No one spits in a clean house," reiterated Mwangi
Related Topics