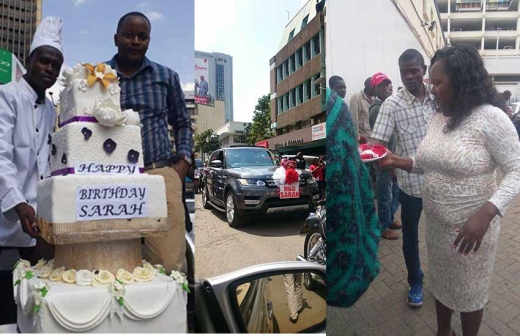 Nairobi residents were on Thursday treated to a rare spectacle after a lady identified as Sarah threw a birthday at the city center.
In the pictures seen by SDE, a sleek Range Rover bearing red custom plates that were emblazoned with 'HBD SARAH' rolled up at the city centre at midday.
Behind the Range Rover was a pick up truck carrying a huge three tier cake that was served in plenty to the surprised city dwellers.
The grand gesture soon attracted a large crowd as everyone tried to get a piece of the cake.
She is the wife of Bonfire Adventures owner.
Here are the photos