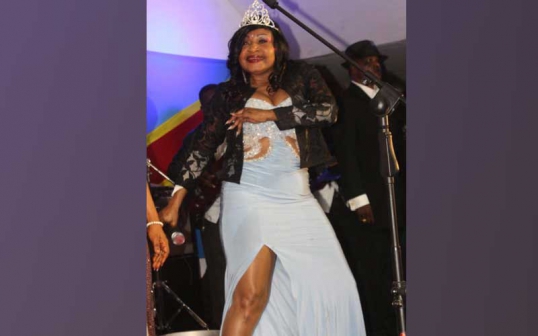 Congolese songbird Mbilia Bel did not look anything close to 58 years as she climbed onto the stage of the newly refurbished Club Meladen in Nairobi.
She sang and danced to soukous that had her fans on their feet throughout her performance.
She reminded her fans of the young, beautiful dancer who was promoted from the Rocherettes dance troupe, belonging to the late Tabu Ley Rocherou's Afrisa International.
In great anticipation, rhumba fans made their way to Meladen early enough, and by 6pm the place was full.
According to her organisers, the show was a reenactment of her evergreen hit "Nakei Nairobi" (I am going to Nairobi). She sang it with Tabu Ley in his Afrisa International Band in the mid-1980s.
Memory lane
The show kicked off when emcee introduced local folklore singers Kenge Kenge Orutu System and guest performer locally-based Congolese Le General Defao Matumona.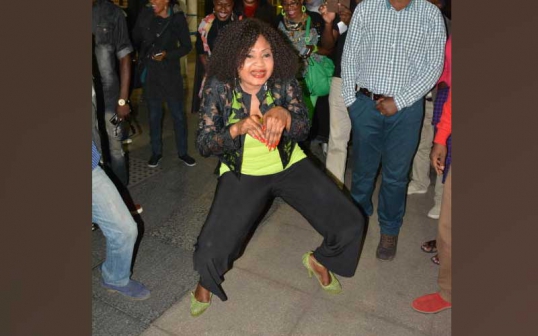 Defao is best remembered for his hit 'Sala Noki' and Congo's most successful dance import ndombolo.
Ndombolo, which took Kenya by storm in the late 1980s, was made famous by Koffi Olomide and Defao.
Mbilia stepped on stage at midnight, looking sharp in African outfits, backed up with Afrisa band.
She performed Nakei Nairobi, Nadina, Cadance Mudanda, Beyanga, Eswi Yo Wapi, Mobali Na Ngai Wana and Ton Ton Skol. Her exceptional dancing skills left the audience roaring with delight in a three-hour show.
"I am glad that my fans enjoyed my music and dancing styles. It means a great deal to me,'' she said in between her performances.
Mbilia promised to stage a few more VIP concerts in the near future before retiring.