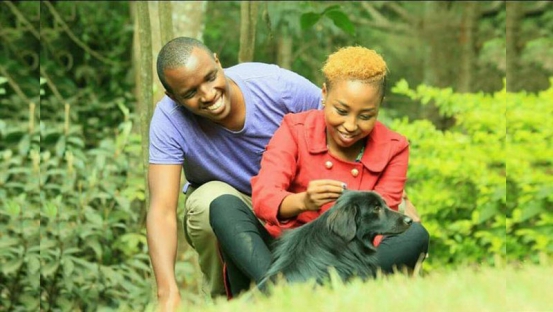 Don't we all love a fairytale? Well, songstress Vivian seems to be living a dream and getting what many ladies would love.
From collaborations with established stars like Jaguar, Chameleonne and Redsan, to marriage proposals on live television she is sure making memories.
Having started her musical career with the song dubbed Dream alongside Jaguar, Vivian has gone ahead to establish her presence in the Kenyan music industry and perform in some of the biggest stages around.
Better still, she has been able to score impressive collaborations with Ugandan star Chameleone who ushered her to the Ugandan audience thanks to their song Charm.
After singing about love over a long time, Friday was yet another award winning moment when Sam, her manager/ fiancé proposed on live television.
Oblivious of the surprise, Vivian had simply shown up on the show to perform her new song Attention when her fiancé popped the question.
"You sang about a woman in love and I'd like to say that you have now made me a man in love. You have always made my heart go Teren Teren and I wish to ask. Will you marry me?" Sam inquired while on one knee.
Evidently surprised and with the crowd cheering them with congratulatory messages Vivian accepted the proposal and we can only wait to see wedding details unveiled.
"It's every girl's dream to find a man who gives you full attention @samwestke" Vivian responded.