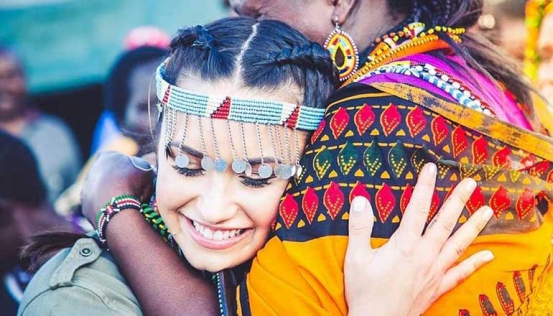 American singer cum actress Demi Lovato took a break from her crazy schedule to enjoy a safari in Kenya. Under the 'We Organization' she took time to volunteer at the Masai Mara National Reserve with her team posting every moment of her journey.
The 24-year-old familiarized herself with the locals and at one point even carried water on her back like the Maasai women do.
''Women helping women. One of the most incredible moments of this trip. Thank you @Ryanbolton for capturing this beautiful moment with one of the mama's!! I love this so much.'' She posted a few days ago.
Lovato has been in the country for a week now and amongst those who enjoyed her presence were a group of women who make jewelry.
Following her philanthropic ways, Demi supports the women by selling their rafiki necklaces of which she also rocked.
Related Topics