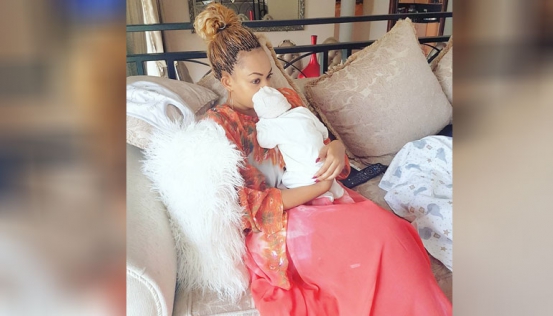 It was a nerve wrecking past week for the celebrity couple who could not decide on what name to give their son. Taking to social media, bongo artist Diamond asked for help from fans to help him choose a name for their then unnamed baby boy.
Turns out those who suggested Riaz have taken the prize home.
''Priceless with @princeriaz2016.'' Zari posted yesterday.
Barely two weeks after giving birth, the mother of five was already up and about running errands to the surprise of many as she posted a photo of herself driving a day earlier.
''When mummy got some errands to run.'' She posted.
Whatever she is doing seems to be working from the look of things. Or perhaps it could be the mended relationship between her and Diamond's mother that has breathed some much needed break in her life.
Related Topics