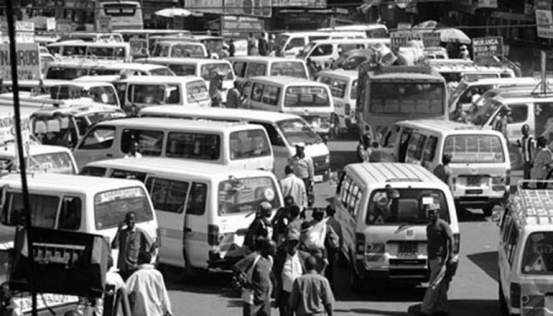 By Sheila Kimani (@sheilakimm)
The rate at which reckless matatu drivers and conductors are causing accidents is saddening! From road carnage, rogue driving to hit and run it's clear that some of the matatu crew are life for granted.
A passenger was allegedly mishandled by matatu operators, leading to his death. Sheila Maxellen took to social media to narrate how her husband, Christopher Chieng Otiende lost his life after a nasty fight with an alleged KBS bus crew. As it turns out, Otiende was thrown out of a speeding bus and unfortunately, an oncoming car hit him.
His wife and mother of one, Sheila took to social media to explain the ordeal saying.
 "This is what those savages did to my husband after they pitishad him from where he was to alight. His crime was kubishana na hao. Those cursed sons of the devil pushed him out of a moving bus along Mombasa road and a car hit him I can't pick all your calls or reply msgs.
Am left a widow at 28 years with a son who will be two in January. God why me. We were doing fine. Christopher Chieng otiende nyathina,you have left me in this God forsaken world . The only man who entertained my bullshit. Where do I start. AOL yawa. I pray I follow you soon. I love you nyathina. Aol jokama Aol."