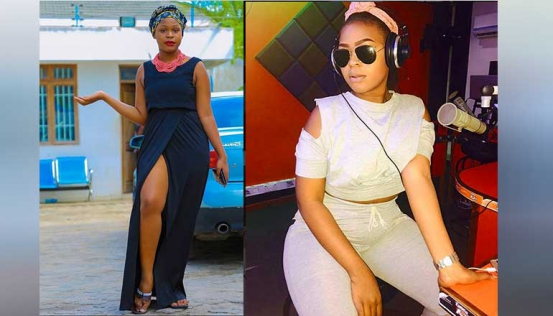 Tanzanian Radio personality, video vixen and sexy model Gigy Money says that she does not like wearing underwear.
According to her, going 'commando' equals freedom.
"Hata hapa nilipo sijavaa chupi na nikweli sipendi kuvaa chupi ila napenda kuvaa chupi yenyewe bila kuvaa nguo juu yake," said Gigy Money to Bongo 5.
Gigy further urged women to follow suit and waltz naked considering that the prices of the underwears are hiking each passing day.
"Chupi nayo ni nguo na ni vazi la ndani, nivae chupi nisivae hayo hayawahusu, hapa nilipo sijavaa chupi kwanza chupi inaharibu shepu, kama hii nguo niliyovaa leo nikivaa na chupi si naharibu nguo yangu, vitu ninatakiwa kuonekana.
 Tena ningewashauri wadada wenzangu wabane matumizi kwa sababu chupi zinapanda bei kila kukicha."She added.
The unapologetic radio host, actress and video queen famed for raunchy video appearances, has been making waves in the Tanzanian showbiz scene with a solid fan base of over 700 thousand followers on Instagram alone.