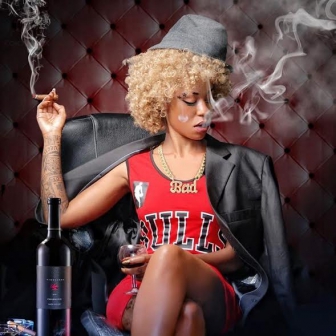 Controversial and self-proclaimed bad girl of hip hop was forced to step down from performing yesterday night after her management cancelled hours before she was to hit the stage. It is not clear why Noti Flow's management came to that decision which will also see her miss Industry Nite's Queens of the Mic edition.
''Apologies ???? My management has decided to cancel both my shows. I will neither be performing at Head 2 Head club Rumors tonight nor at Industry Nite (Queens of the Mic) tomorrow. Meanwhile we are finalizing on my new track which will drop soonest ???? So don't cry, I gatchu ???? Big Tingz Agwan ????#queennoti#badgalnoti #teamnotiflow.'' She posted on her social media.
The 'She Don't Know' rapper is also an actress with Nairobi Diaries. Mentioned in Femi One's 'Pilau Njeri' diss track, the rapper has hit back on her using her social media but only time will tell whether she will release a track to retaliate.