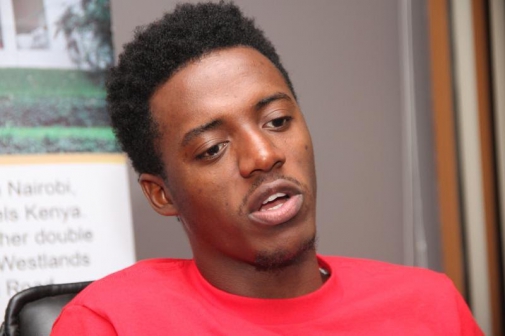 Top Jamaica's lovers' rock reggae artist Romain Virgo is back in the country after a successful show in Zimbabwe that saw thousands of reggae fans throng into the event to witness one of celebrated African performer on stage.
Indeed the 26- year- old lived up to his billing by staging a five hours non -stop show in Harare that saw fans sing and dance along to his scintillating tunes with rich, soothing vocals.
At some point during his show Romain ended up shedding tears after receiving immense support and love from his fans in Harare- something he termed incredible.
"The fans just kept singing and dancing along to my songs to the point of demanding that I go on even when my time was up," he said.
An elated Romain who last Wednesday made a stopover in Nairobi, ahead of his Zimbabwean show said: "I am excited at the way African people love Jamaican music.
Speaking to SDE he added: "I can't wait to see the Kenyan fans and feel their culture and love. Me and my band look forward to having a wonderful time with Kenyans and make a great show that they will live to remember this Saturday at KICC Comesa grounds. Remember Love Sick Affair is the song of the moment," concluded the artist.
Romain was expected to appear at Club Asylum Baricho Road on Tuesday but was not feeling well enough to travel to Kenya. He will however make up for it this Thursday with a special appearance at the same venue.