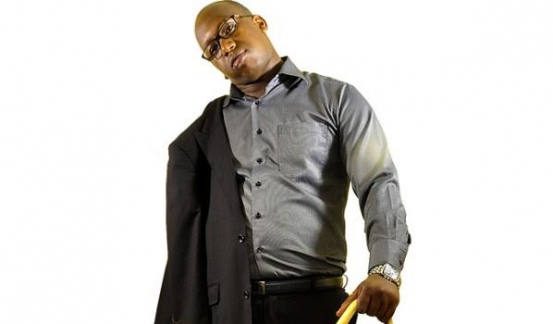 SDE: You are the brains behind one of the leading Recording labels in East Africa, what is the secret?
Unlike other recording labels that have struggled to release catchy beats or hit songs that can be well appreciated within Nairobi and beyond, we as Grandpa have always made it a point to churn out chartbusters for the past six and a half years.
SDE: With the exit of artists like DNA, Kenrazy, Kiddis among others it is rumored that there is bad blood between you and those artists?
Truth is, the said artists' contract came to an end hence their reason for quitting our record label. Anything beyond that would just be a platform for one to ride on negative publicity, which is not my style.
SDE: But then why did DNA recently launch an attack on your recording label insinuating that ever since he left you have been on the low musically?
Well, everyone is entitled to their opinion which is a good thing. Despite whatever anyone says, Kenyans and East Africans are well aware of the number of hit songs which we continue to churn out on a yearly basis. On the other hand, DNA has not been able to come up with a hit song ever since he left Grandpa. Mine is not to judge him – but to wish him all the best.
SDE: What of Kenrazy who was seen as the torch bearer of your label shortly before he left?
He might have been Grandpa's torch bearer at some point but unlike many other recording labels which solely depend on a particular artist for success, we have a wide selection of artists who have managed to come up with chartbusters including award winning songs all through.
SDE: You have been in the music industry business for close to two decades, what makes you different from other music stable CEO who top up as music producers?
The fact that I started out as an artiste gives me an exceptional perspective of the business. With the evolving music industry I clearly understand the direction and what locals need in terms of good and entertaining music. Unlike others, I target regional growth by making sure that I sign artistes from with East Africa and Southern Sudan too. I have been working on scouting for an office in Uganda with the sole purpose of taking over East Africa.
SDE: What is your take on Naija music?
Nigerian music doesn't have any future. Their music can't stand test of time; it's a bubble gum music that cannot go on for long.
SDE: What of Kenyan music – do you feel it has come of age?
As much as it has come of age but there is no denying that Kenyan music needs fresh talent for any significant change to be realized. Many local music lovers are tired of having the same old guys ruling the charts and that is the reason we as Grandpa, invested in new talent to ensure this change is realized.
SDE: You are also the brains behind popular Nubian Cultural Night, re-branded and repackaged as Sabala Nite?
Yes it is a unique event with a difference aimed at celebrating everything Nubian from the East African region, the culture, history, attire and delicacies. Mine is to make it a most unique theme night in the world full of glamour where women will be in the colourful Nubian attire called Gur Baba while the men will don the signature red caps known as Turbush among other niceties.
SDE: What should Kenyans expect from you?
We are currently busy working a number of huge projects with different artists – in particular young fresh talent. Aside from touring various local towns within the country scouting for fresh talent, we will be launching out Fimbo Ya Nne featuring a session of artists who will have made it through the audition test.
SDE: Let us in on your personal life?
I am married and a father of a young boy.