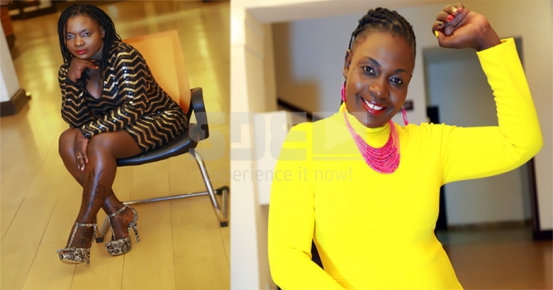 A high profile marriage has not slowed down Swahili songstress and lyricist Nyota Ndogo, who has just dropped Subira Yangu, a song she wrote 13 years ago. She talked to SDE about her dreams and marriage.
In Subira Yangu, Nyota talks about her patience, her struggles and her commitment to see her dreams come to fruition. The slow ballad, in the artistic Swahili form that Nyota has always serenaded us in, is a storyline that each of us can relate to-staying on course even as naysayers try to derail our ambitions.
"I wrote that song 13 years ago," says Nyota, born Mwanaisha Abdalla. "It is just a dig at all the friends, neighbours and relatives who used to talk bad about me when I used to live in Mtopanga. I went through a lot that I would not shout about, because I had a goal."
After she dropped her first hit Watu na Viatu, she explains that most people expected her to relocate from Mtopanga, a densely populated residential are in Mombasa County.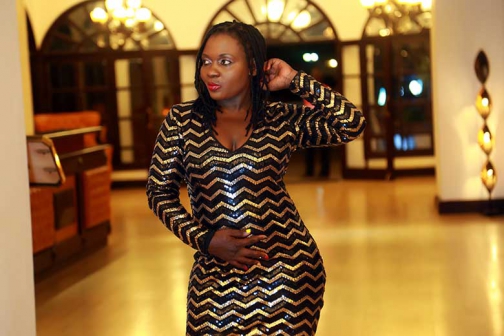 "But I had this dream that I should leave Mtopanga after I started building my own house. The idea was to relocate somewhere far to also open my mind about the world," she says, talking authoritatively in fluent accented Swahili.
"I could live in Nyali, but by there was the constant fear of what would happen if things did not turn out well and I fail to afford rent?"
Now a homeowner in the dusty town of Voi, she is in the process of building her mum a house nearby. In fact, her first house was brought down to pave way for the Standard Gauge Railway, with the compensation she received affording her a new house.
"My life is a lesson to all the girls out there. Your background or what you do to earn your living should not be a hindrance to your dreams," said Nyota, who was a house girl before the music. "When I post a picture of my house online, I am not bragging as some people think I am. I am just encouraging people out there. It can be done."
Part of the pioneers of contemporary local music, Nyota was catapulted to national fame after releasing Watu na Viatu and then Nibebe, which had Genge's bad boy Nonini on the remix. Her songs, themed around love and the society at large, have always resonated with different generations.
"I know so many people in just Mombasa alone who are far better singers than I am. What I am good at is writing songs. I know how to pen hits and in that sector, few can match me," she says with a smile, revealing that she is also mentoring her younger sister Tatu. From a musical family, the two are sisters to celebrated saxophonist Juma Tutu.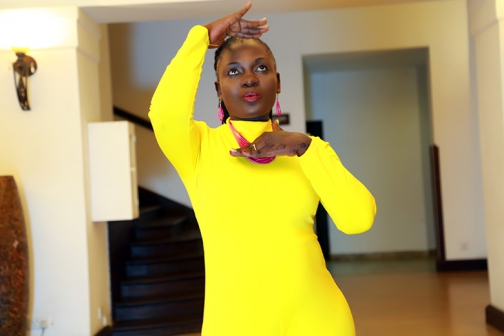 "Example, Nibebe was a hit lakini Video Ilikua mbaya sana. The song won me Best Female Artiste of the Year at Kisima because it was a well-written song," she said, before bursting into a nostalgic laugh.
Nyota has had her mammoth share of online tiffs. Besides her public war of words with former Duex Vultures member Moustapha, she had been on the receiving end of rude, hurtful comments from her social media followers. Her badly done make-up during her wedding to Henning Nielson was heavily criticized, but she says she has gotten used to online harassment.
"Some of the comments we artistes receive are very hurtful. At that point, you just want to meet that person and explain things out, but you can't. Social media has helped us reach our fans but what some fans write back is just off," she says with a straight face. "You just grow a thick skin with time."
She explains that her Danish husband is not a sponsor, but someone she genuinely loves. She points out that she has always survived through music, and that she does not expect that situation to be change with her marital status.
"He takes care of Mwanaisha and not Nyota Ndogo. My music takes care of Nyota and that is why I chose to stay in Kenya to work and not move to Denmark. He is an honest man and I am glad we met. If he was a sponsor, I would work, right?" she asks.
The couple plan to have three kids-in addition to the two that Nyota already has. He is also set to permanently relocate to Kenya in ten years' time.
16 years into music, the 35 year old explains that her only challenge is keeping the standards up.
"Nibebe, Watu na Viatu, Kombo, Mpenzi are hits and every song I release is measured against those classics. That is my biggest challenge," she says, instinctively touching her well-waxed dreadlocks, which she has proudly worn for her entire career.