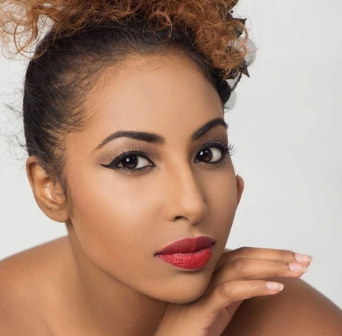 Miss World Kenya 2016 Roshanara Ebrahim has been dethroned.  Through a press statement, Ashley Kenya Limited cited breach of their code of conduct and contract as the reason behind her dethroning.
This follows several incidents where details of the beauty queen's personal life were put out in public by local publications. The statement read in full:
Effective immediately, Roshanara Ebrahim will not be representing the country both domestically and internationally as Miss World Kenya.
A grave situation has come to our attention that is in breach of our Code of Conduct and our contract with the reigning Miss World Kenya 2016 Roshanara. We uphold a strict code of conduct that expects Beauty Queens to manage their public and private life.
This decision has been communicated to Roshanara and below is her response;
"It is with great sadness that I accept the decision of Miss World Kenya office to relinquish me of my duties as Miss World Kenya 2016. I urge aspiring beauty queens to ensure their personal life does not affect their role as Miss World Kenya. I wish my successor the best as we look to clinching top position in the Miss World competition later in the year," said Roshanara.
Miss World Kenya office will announce Roshanara's successor in due course.
We wish Roshanara the best in her future endeavors.
"No comment", the former beauty queen stated when contacted by SDE.