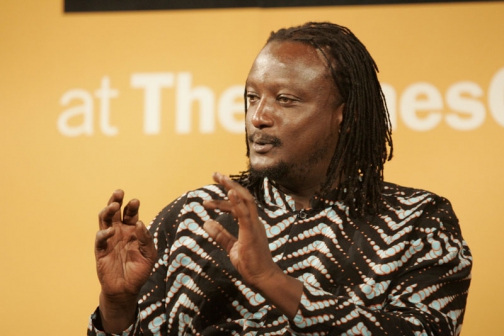 Award winning Kenyan author Binyavanga Wainaina was the victim of a physical racial attack in Berlin, Germany.
According to Binyavanga, he was attacked by a taxi driver as he sought to get directions to a clinic where he was to get prescription medicine as he is recovering from a stroke. He was also headed to Dar es Salaam, Tanzania after that.
"The cab was waiting. I got in, sat down carelessly and started to look for the address for where was going on my phone. And the website of the clinic i was going to was one of those that maybe dont fit a phone so well. Any way it took a long to me to get the address," he says.
The taxi driver was however not patient and demanded that Binyavanga hurry up with the address.
"So he gets out of the car and comes across to my side, and opens the door. I am clueless what is going on because he is beating me, my bag is on the ground, we scuffle but he is stronger, I am crying now. Loud. In front of my neighbors," he laments.
The author says that no neighbours came to his aid despite his cries for help.
"I feel black, dirty. I feel as if this kind of thing is supposed to happen to somebody like me. Am in Zurich writing this, on my way to see my in love," the author concludes.
Turns out that this kind of scene is familiar in Germany as the author had been warned earlier that day.
A black woman had approached him as he got on his bike and cautioned him against using a bicycle in that area.
"I saw you the other day, cycing carelessly, on Saturday we buried 4 Ghanians. They kill you just like that you are nothing to them. Me, you can't see me on bicycle - they are supposed to remain 4 metres from you, but they don't. They kill you," she warned him.
Read the full Facebook post here