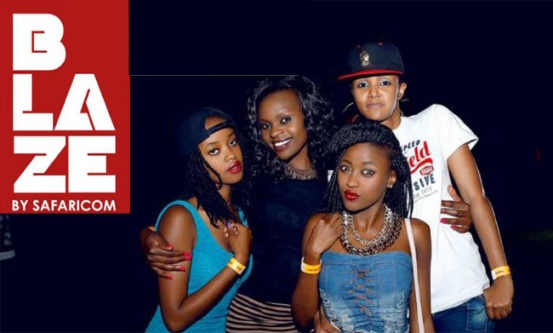 Safaricom has launched an empowerment platform called BLAZE meant for the youth under 26 years of age.
Launched by Safaricom's CEO Bob Collymore BLAZE seeks to allow youth to access opportunities, affordable connections and relevant tools to help them move ahead in life.
Through the "Be Your Own Boss" empowerment, the telecommunication giant seeks to provide mentorship, networking and skill management to the targeted subscribers.  
"BLAZE celebrates the young, those on the road not taken who in spite of the critics are now our hope," Its manifesto indicating its intent to celebrate those who are making it despite being out of norm.
While speaking during the launch, Bob Collymore said the sub-brand was meant to empower youth including those who have travelled the unconventional path:
 "BLAZE is a platform created to empower youth, enable and celebrate their unconventional journeys to success and give them the freedom to choose how they want to communicate. It's unlike anything we've ever done before"
The launch follows the Safaricom's announcement of HY 2016 financial results where it revealed that it had a youthful score of 80% and hence Blaze would cater for the demographics.
The BLAZE service is open to all Safaricom PrePay youth subscribers aged between 10 and 26years.
Those who wish to join Blaze can dial *555# from their Safaricom Mobile or Data line and follow prompts to migrate to the new product.